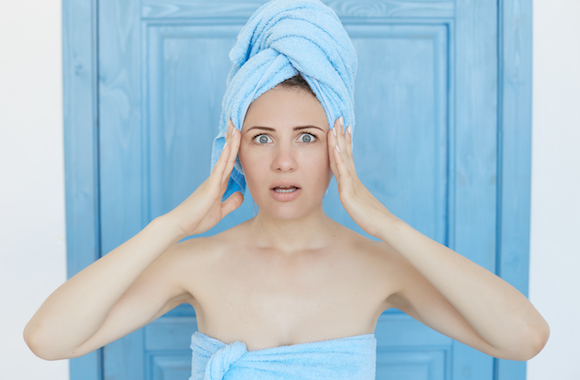 Says policy might also forbid single-sex fraternities, sororities
A law professor is warning his school about a proposed new anti-discrimination policy, saying the policy is "not well thought out" and that it could result in the disbarment of same-sex Greek organizations and even lead to men showering with women.
John Banzhaf, a law professor at the George Washington University, said in an interview with The College Fix that he was concerned about possible legal ramifications if the policy passes.
The Fix previously reported on the proposed new rules, in which officials in the Faculty Senate were "considering updating the university's anti-discrimination policy to bar student organizations from selecting members on the basis of sex." The policy states that "Failing or refusing to allow an individual to participate in a student organization or activity based on their protected characteristics," including sex, would be forbidden.
Contacted by The Fix at the time, a Title IX coordinator said that "Title IX has a clear membership practices exception to its prohibition on a gender-based decision for social fraternities and sororities." Banzhaf, however, told The Fix that though fraternities and sororities are not required by Title IX to admit both sexes, Title IX would not prohibit a university from doing that if they chose.
"The fact that the government does not require universities to do XYZ does not mean that a university cannot decide on its own to do XYZ – whether XYZ means a university ordering student organizations not to discriminate on the basis of gender, prohibiting students from fornicating (or even dating or kissing), prohibiting students from attending rap concerts, etc," Banzhaf said.
Universities are able to make rules that Title IX neither prohibits nor enforces, Banzhaf said. For example, a Catholic university is allowed to prohibit co-ed dorms, though that is not a requirement of Title IX.
Banzhaf said that, because the policy would mandate that students be allowed to participate in "activities" based on their "protected characteristics," the university might even be required to permit men to shower with women.
"Since changing clothing and showering are clearly 'activities,' and a person's 'gender identity or expression' is determined by their own statements regarding their mental feelings, it would appear that a person with a male physique and male genitalia could still demand to be able to change in any of GWU's women's locker rooms, and shower with traditional women, if the person simply claimed that he regards himself as female," Banzhaf told The Fix.
Reached for comment, school spokeswoman Maralee Csellar told The Fix: "Consistent with current policy, the university does not intend to ban single sex fraternities and sororities."
Dani Weatherford, the executive director of the National Panhellenic Conference, said via email: "NPC is aware of the policy and is working to understand the implications."
Isabel Griffith, the incoming Panhellenic president at the George Washington University, told The Fix: "At this time we are not concerned about the policy because it is not substantiated by the Student Engagement team and the GWU administration. Single sex organizations are a vibrant part of the GWU's campus life and we are all looking forward to continuing to grow our communities in the upcoming year."
As The Fix reported, and Banzhaf mentioned in his letter, the policy would also "seem to forbid single-sex student organizations from excluding members based upon their sex. Currently, the George Washington University has numerous apparent single-sex student groups, including the Black Women's Forum, the Bipartisan Women's Supper Club and the Black Men's Initiative."
Banzhaf said that he believes the policy is "not well thought out."
"What I would most respectfully suggest is that each of the issues and their various ramifications be fully considered, and that the new policy be changed or at least clearly clarified to make GWU's position quite clear on each issue," he said.
The George Washington University's Faculty Senate did not respond to a request for comment on Banzhaf's concerns regarding the new policy.
MORE: School district: Girls and boys are different, but can still shower together
MORE: University to females: Don't 'gender police' if a man comes in to your bathroom
IMAGE: traveliving / Shutterstock.com
Like The College Fix on Facebook / Follow us on Twitter