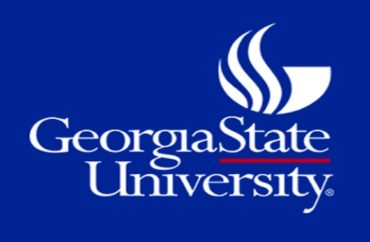 Some upset cops called on black students — though the professor herself is black 
The Georgia State University professor who was removed from teaching inside the classroom after she called campus police on two tardy and disruptive students last spring will return to her normal teaching practices this fall semester.
Professor Carissa Gray said in a recent email to The College Fix that she "remains a valued member of the university with no change to her title or tenure status."
Gray also clarified that she "called public safety in response to the students' disruptive behavior" and her decision to call in authorities had "nothing to do with the students' race."
Both Professor Gray and the students in question are black. Gray had been accused of "weaponizing the police against black people" in a viral TikTok video that alleged to describe the incident, which took place in late March.
Gray said the person who made the video was "not enrolled in any of my classes and did not witness the incident."
Gray told The Fix that "eyewitnesses confirm that the tardy students disrupted the class."
The university's public relations office told The College Fix that Professor Gray is teaching in the fall.
Neither the university nor Gray commented on rumors of an "earlier event" that may have triggered Gray's response to the students' tardiness.
According to the Macon Telegraph, university officials said Gray called the police after two students arrived a few minutes late to class and that, following the incident, Gray was removed from the classroom and taught classes virtually.
Gray "is no longer teaching in-person classes and the provost and police chief have reached out to meet with the affected students, according to a university spokesperson," the newspaper reported on April 1.
The incident made national headlines at the time and caused racial unrest on campus.
"A spokesman for the university told The Atlanta Journal-Constitution that both students met with the interim provost and interim police chief. The English department chair and a student life representative also addressed the issue with the entire class," The Daily Beast had reported.
"Some classmates were particularly alarmed as the cops had been called on Black students, though Gray herself is Black. Gray will continue teaching an online class, the spokesman said, but added, 'She was removed from teaching the in-person classes so students could finish the semester with minimal disruption.'"
Gray, in her recent email to The Fix, said her reaction to the students' tardiness was well within the bounds of the GSU's Faculty Guidance policy. The policy states that public safety may be called if the level of disruption cannot be reasonably managed and the disruptors refuse to leave the classroom.
The policy also states that "instructors are responsible for the management of the learning environment in their classrooms."
Gray said that to control "excessive tardiness in the class, I instituted a classroom rule that tardy students should enter the classroom at break time to minimize disruption. My students were made aware of this rule weeks before the incident occurred."
MORE: Professor who was suspended after refusing to grade black students more leniently sues UCLA
Like The College Fix on Facebook / Follow us on Twitter