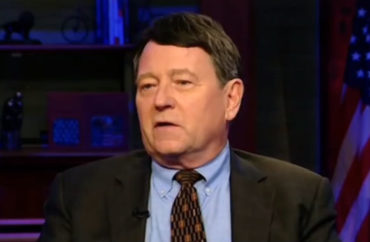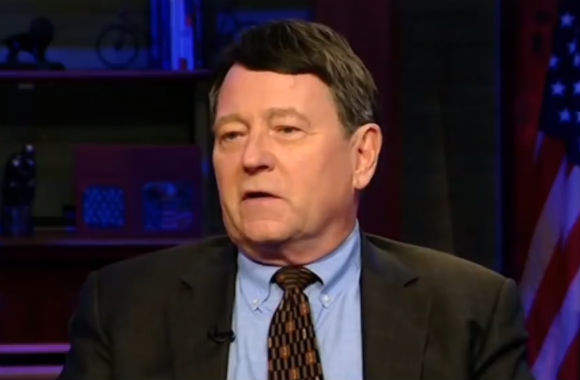 'Unjust, inaccurate and possibly illegal social media campaign'
A professor at the University of Michigan-Flint has threatened legal action against the student government after it publicly accused him of "hate and bigotry."
Mark Perry is also deploying the university's Bias Response Team against members of the student government, which may be faster than the courts in bringing them to heel.
The dispute concerns Perry's Title IX complaint against Wayne State University, a public institution in Detroit, for serving as "venue sponsor" of a tech bootcamp limited to black girls last summer.
He first filed an internal complaint with the university and then with the Department of Education's Office for Civil Rights, which agreed to conduct an investigation, according to documents obtained by student newspaper The South End.
UM-Flint student leaders released a letter three weeks ago that denounced Perry for his complaints against Wayne State, portraying it as an attack on women of color. But the letter was barely noticed, with six retweets and eight Facebook shares as of Monday night, until Vice President Lucine Jarrah emailed a copy to Perry on Sunday.
He forwarded Jarrah's letter and his response to The College Fix Sunday night. Perry's letter to the University of Michigan's general counsel, shared with The Fix Monday, accused the student government of waging "an unjust, inaccurate and possibly illegal social media campaign of defamation against" him.
"Had there been a separate bootcamp exclusively for black boys," Perry told The Fix in a phone call Monday, or "had the event been gender blind," he would not have complained. He noted that "any American has the right to request" such an investigation.
Perry's critics aren't staying quiet as he threatens legal action against student government leaders.
National Action Network Michigan activists demonstrated Monday outside the home of Mark Schissel, president of the University of Michigan's flagship campus. They called on administrators and regents to clarify whether they agree with Perry, according to Michigan Radio.
One of the protesters, Reverend Charles Williams II, said protesters are also considering "legal action."
'It seems like your objection is to Title IX,' not Perry
The UM-Flint student government published the letter, directed to "students," on its social media profiles March 2.
Jarrah emailed it to Perry 22 days later "in an effort to be as transparent as possible," she told him: "Rest assured, we will continue to condemn any and all forms of bigotry and hate."
Though Jarrah wrote that the letter had circulated among student organizations that have "openly denounced your efforts," The Fix could not find it posted anywhere else.
The letter spoke up against "the underlying injustices prevalent within our communities" as well as the "hate and bigotry" represented by Perry's complaint against Wayne State. The letter incorrectly stated that Perry said Black Girls Code itself "is in violation of Title IX":
We condemn the efforts of Mr. Perry, and we reject the notion that an organization designed to support and diversity the educative [sic] opportunities for women of color, is in any way promoting discriminatory practices.
It suggested that Perry was responsible for "slander that attempts to justify the realities of the Digital Divide [sic], and that normalizes this limited technological access to communities." Perry has provided "no substantive proof of Title IX violations."
Our statement on the actions of Mark Perry. pic.twitter.com/z7ilwc2DaV

— SG at UM-Flint (@SGumflint) March 3, 2019
Perry told The Fix the campaign was an attempt to "discredit and defame" him, given that both the letter and Jarrah's email "seemed to accuse" him of hate and bigotry for "attempting to advance civil rights."
"I've been at this university longer than [the members of student government] have been alive" – since 1996 – "and I've never been defamed or had someone discredit me this way," Perry said.
In his response email, Perry told Jarrah and her colleagues that he "totally support[s] the mission of Black Girls Code" and has made "several generous financial contributions recently" to the organization.
His issue is with the involvement of Wayne State, which is "clearly illegal" given that the program excludes black boys on the basis of sex. (Perry showed The Fix a page for "Black Boys Code" on the Black Girls Code website and said it has existed for several years. The page says "Coming Soon!" but is otherwise empty.)
MORE: Wayne State discriminates against males with 'code camp' program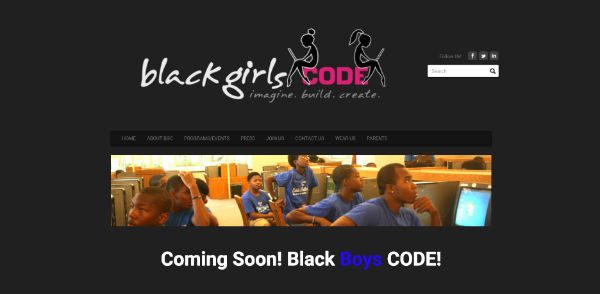 "Black Girls Code can legally hold their events at a public space, church, library, community center, hotel, etc.," Perry wrote Jarrah: "It seems like your objection is to Title IX, and not to my request for consistent application of federal civil rights laws."
He shared several examples of other Title IX complaints he has filed against various universities, including those that changed their policies, such as Michigan State and UM itself.
"Let me know if I can answer any question or address any concerns before you start your campaign of bigotry and hate against me," he told Jarrah:
I will also be seeking legal counsel immediately to evaluate my legal options against your efforts that may involve an inaccurate misrepresentation of my position, and illegal defamation, libel, slander and character assassination. Please proceed with caution.
Perry said he's waiting to hear back from UM's general counsel for his take on "a group of students without full information defaming a senior professor" who was only seeking review of a university's Title IX compliance.
The professor has not answered two Fix requests to specify what exactly he considers defamatory in the student government letter.
Jarrah copied 17 of her colleagues on the email to Perry. The Fix contacted her and three others on the executive board: President Eucharia Ganda, Director of Student Relations Nickxit Bhardwaj, and Director of Administrative Affairs Izza Ahmed-Ghani. They did not respond to multiple email queries Monday on whether they would retract their claims or continue their campaign against Perry.
The UM-Flint media relations team could not provide a response to Fix questions Monday.
No one would approve of 'White Boys Code'
Perry told The Fix he found it ironic that student leaders were "bragging about their attempt to be transparent" while waiting three weeks to show him the letter. He was given "no advance notice or any opportunity to defend" against the claims.
If the student government saw "the big picture and didn't take the case in isolation" – recognizing that he has filed dozens of similar complaints – it would be clear that Perry is "advancing an effort for greater civil rights in higher education," he said:  "You can't object to that, or classify that as hatred or bigotry."
He cited his successful action this year against Eastern Michigan University, which added a boys-only "Digital Dudes" program in response to his complaint about the girls-only "Digital Divas" program for girls in science, technology, engineering and math.
He said Wayne State's involvement in Black Girls Code also violates the Michigan constitution, which bans discrimination based on sex. "Everyone would find it objectionable to have a program titled 'White Boys Code,'" he joked.
His critics should "advocate to change Title IX" if they don't like the rules, or encourage their schools to reject federal funding so they can host gender-exclusive programs, Perry told The Fix.
Until then, he'll continue to notify Title IX offices of potential violations, and if they disagree with him, as Wayne State did, he'll go to the federal government.
Perry claimed that "most cases don't stand a legal [chance] at the institution level or at the OCR, and the OCR is very clear that no sex discrimination is allowed."
MORE: Hundreds of women promise to squat to protect women-only lounge
IMAGE: Fox News/YouTube
Like The College Fix on Facebook / Follow us on Twitter