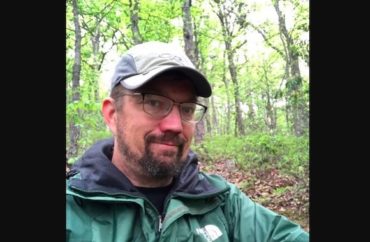 The Marvel Cinematic Universe's version of Atlantis is set to make its debut in the sequel to Black Panther this fall, and it will feature one of Marvel's first-ever superheroes, Namor the Sub-Mariner.
Namor was one of Marvel Comics' top characters (along with Captain America and the original Human Torch) before the company even was Marvel (Timely Comics).
According to Marvel.com, Namor is the hybrid offspring of an American seaman (Leonard McKenzie) and an Atlantean princess. Marvel's Atlantis pretty much corresponds to that of yore — a former continent situated in the Atlantic Ocean which was home to an advanced civilization and eventually sank into the sea.
Despite his early hatred for "white men," Namor, the offspring of a white man, is actually the same color of his former enemies (first picture below).
But The Direct reports that instead of Atlantis, Black Panther sequel Wakanda Forever will establish that Namor actually is from the undersea civilization "Talocan," which is amazingly similar to Tlālōcān — the Aztec "paradise for those who have died by drowning or lightning."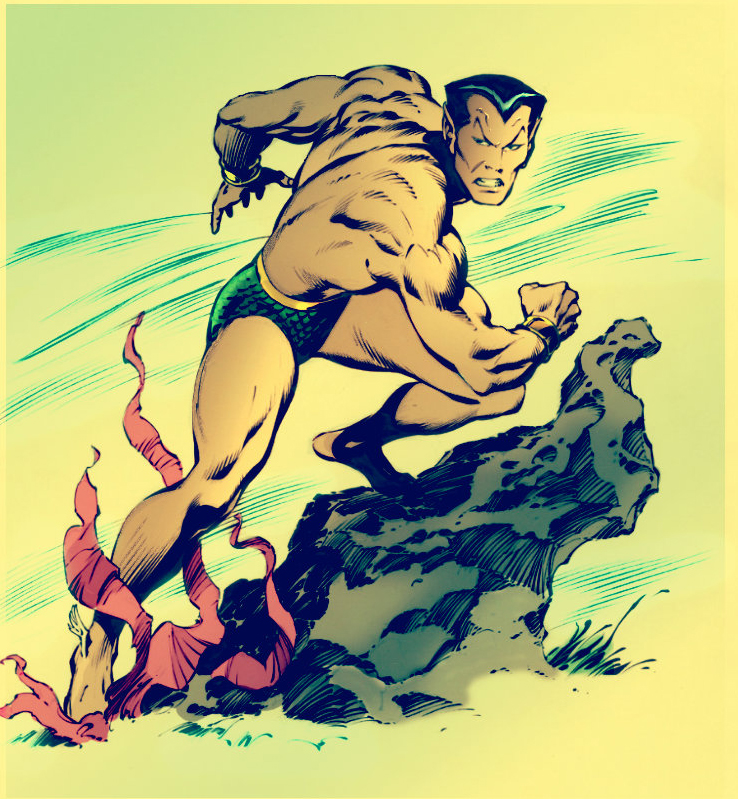 Namor will be played by Mexican actor Tenoch Huerta and his outfit (and those of his people) resemble traditional Aztec/Mesoamerican garb (below). Huerta said the new Namor was "inspired by Mesoamerican cultures, and the people who were involved as advisors are regional Mexican scholars, Latin Americans — they call themselves Latinoamericanistas — and they made it possible."
MORE: Prof sues Marvel for swiping his idea for 'Black Panther' film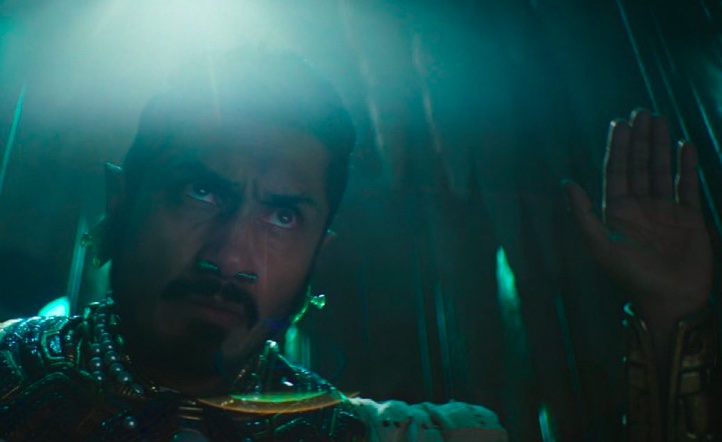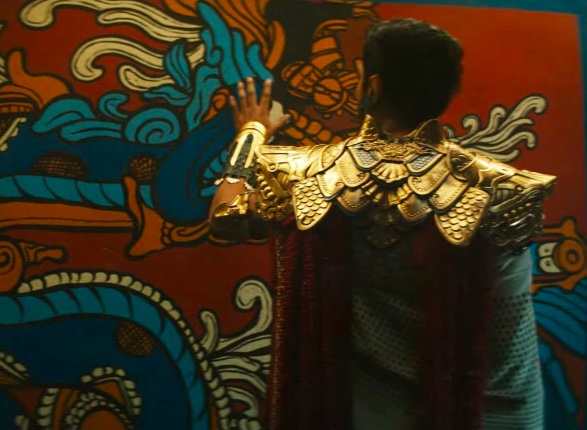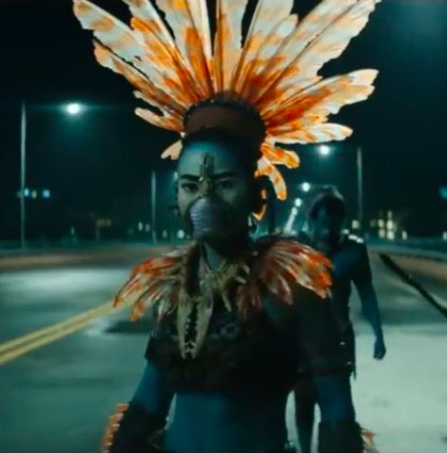 All this is good news for Radford University's David Anderson, who earlier this week tweeted out his concerns regarding the character and his background: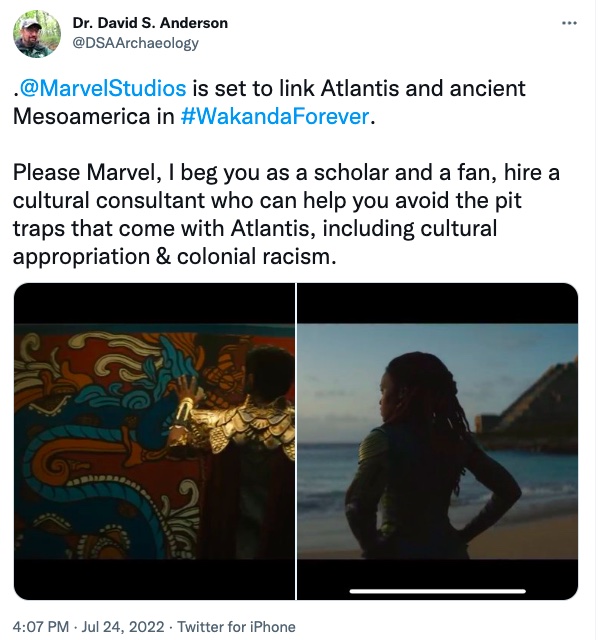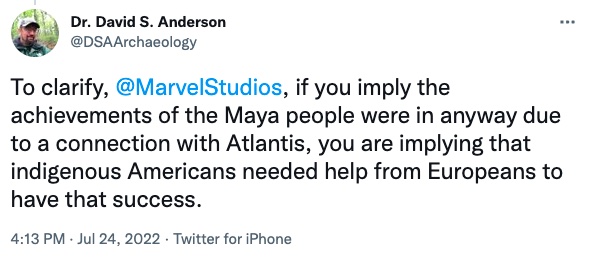 Indeed, according to Bounding Into Comics a Brazilian website reported two months ago there will be no Atlantis in Wakanda Forever; Talocan is "a separate underwater region in Central America […] a historic and submerged city of Mexican culture."
Thus, the only cultural appropriation here is anti-PC: A substantial segment of Marvel Comics canon (Atlantis) is now kaput, one of Marvel's icons is changing from Caucasian to Native American, and a civilization based on Greek myth is now one with Central American origins.
The College Fix asked Anderson via email to elaborate on his concerns, but he did not respond. In fact, shortly after The Fix sent its message, the anthropological sciences professor who specializes in the ancient Maya made his Twitter account private.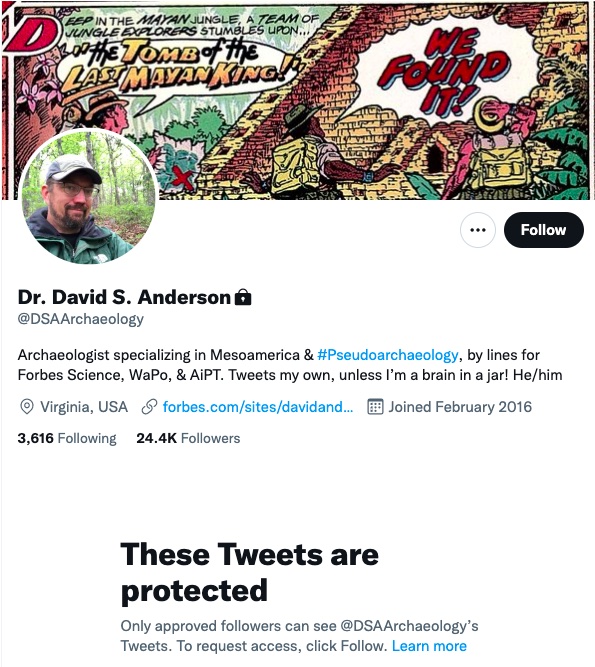 MORE: Marvel's 'Captain America' parodies campus SJWs, but with company's history fans can't tell
IMAGES: David Anderson, Reyna Cervantes, Culture Crave, Hawklorddragon/Twitter screencaps
Like The College Fix on Facebook / Follow us on Twitter