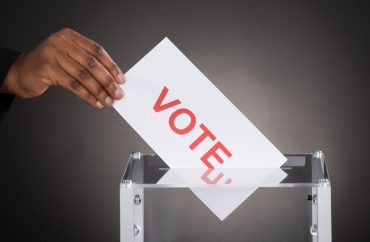 Academics downplay results of their own study
After a recent study found scant evidence to suggest voter suppression is a cause for low voter turnout, researchers are trying to explain away the findings.
The academics who oversaw the study are downplaying the results, which found that nonvoters list suppression as one of the least significant reasons for staying home on Election Day.
The study was released by the Knight Foundation, and according to a Politico report on the study, 8 percent of voters "said they don't vote because they don't know how or it's too complicated." Only 3 percent of those surveyed said they would vote if it was easier to vote.
But the political scientists who oversaw the study claim those nonvoters don't know why they really aren't voting.
In a statement to Politico, Tufts University political science Professor Eitan Hersh said "To find out the effects of [restrictive voting laws], you really don't want to ask voters about it. They really don't have a feel of how institutions' rules affect them."
Politico called the sentiment "a general consensus" among political scientists.
From the article:
Yanna Krupnikov, another adviser to the Knight survey and a political science professor at Stony Brook University, added that nonvoters may feel social pressure to offer more philosophical explanations of why they stayed home, rather than admit that the voting system was too complicated.

"When there are so many social messages that people get to vote, to turn out, about how important that is, it becomes even harder to give a reason for not voting that seems random or spontaneous or not good enough," Krupnikov said.

But Hersh said that no matter how many other factors actually contribute to nonvoters opting to stay home from the polls, the reasons respondents themselves identified shouldn't be lightly dismissed.

When asked what could motivate them to vote in more elections, a plurality of nonvoters cited "a candidate I believe in" with 22 percent. Seven percent of nonvoters said they would vote more often "If my vote would affect the outcome."
MORE: Voter tells Warren loan forgiveness 'screws' people who saved to afford college
IMAGE: Andrey Popov / Shutterstock
Like The College Fix on Facebook / Follow us on Twitter