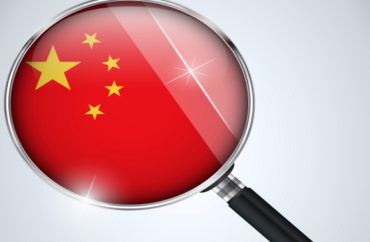 Alleged experts rushed to condemn a theory now recognized as likely
At the beginning of the COVID-19 outbreak, a handful of university researchers and professors quickly organized a letter in The Lancet that dismissed the idea that COVID-19 could have escaped from the Wuhan Institute of Virology.
The Associated Press called the theory that scientists had created COVID in a lab a "conspiracy theor[y]" and "unsubstantiated" in an April 17, 2020 article, for example.
But National Review said that the "taboo" on discussing the issue has been lifted, along with a number of examples of scientists and media outlets walking back their claims.
"The Chinese government lies as easily as it breathes; it had spent three to six weeks telling the world that the virus was not contagious," Jim Geraghty wrote.
That hypothesis was considered debunked and earned a "pants on fire" rating from Politifact based primarily on the letter from those researchers — but now, more than a year later, the media and fact-checkers are beginning to walk back their initial opposition.
Peter Daszak, who later led the World Health Organization investigation into COVID origins, helped organize a March 7, 2020 letter in the medical journal that downplayed the possibility. Daszak's Ecohealth Alliance had funneled money to the Wuhan Institute of Virology and he also works for Columbia University.
"We stand together to strongly condemn conspiracy theories suggesting that COVID-19 does not have a natural origin," the researchers said. Daszak has conflicts of interest not disclosed in his letter, and the Lancet, nor he, ever answered our questions about the lack of disclosure.
"Conspiracy theories do nothing but create fear, rumours, and prejudice that jeopardise our global collaboration in the fight against this virus," the team said.
It included Daszak's Columbia research peer Charles Calisher, who also teaches at Colorado State University. At least 17 of the signers identify themselves on the letter as having links to universities, including prestigious ones such as Emory, University of Chicago and Texas A & M.
But Daszak is losing the left-leaning PolitiFact.
"When this fact-check was first published in September 2020, PolitiFact's sources included researchers who asserted the SARS-CoV-2 virus could not have been manipulated," Politifact explained in an editor's note.
"That assertion is now more widely disputed. For that reason, we are removing this fact-check from our database pending a more thorough review," Politifact said.
"Currently, we consider the claim to be unsupported by evidence and in dispute," the fact-checker said.
Professors are taking note too. For example, more than 20 professors released a letter on March 4 that called for an open investigation into the origins of COVID.
The backtracking should be a cautionary tale the next time the experts rush to cover-up a politically damaging story for China.
MORE: Facebook 'fact-checkers' disagree on COVID vaccine mandates
IMAGE: Augusto Cabral/Shutterstock
Like The College Fix on Facebook / Follow us on Twitter