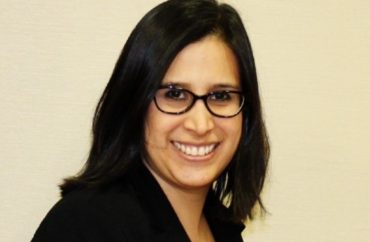 Will focus 'on the social, cultural and food based LatinX celebrations' in several cities
A Wichita State University professor will research the "social, cultural and food based LatinX celebrations" of several cities in Kansas thanks to a $50,000 grant from U.S. taxpayers through the Library of Congress.
The government entity's American Folklife Center awarded the money to the public Kansas university to focus on the culture of the state's Hispanic population. The project will present the information through a compilation of interviews, photography and videos.
The WSU project is titled "Fiestas, Latinx Celebrations in Western Kansas" and will be led by a team from the Spanish, history and anthropology departments of the university.
It will document the "social and familial events (such as quinceañeras) as well as foodways and religious celebrations (such as la Fiesta de la Candelaria.)"
Spanish Professor Rocio del Aguila will lead the project. She provided comments through a media representative.
"The grant will allow us to shed light in Latinx culture in Western Kansas," she told The College Fix.
"We are a team of interdisciplinary researchers who have previously worked with the Hispanic community in Wichita and we will do ethnographic work in Dodge, Liberal and Garden City," she wrote in her email. "There is little information about the communities in that area, their culture and traditions and we would like to highlight that they are hard-working people and how they celebrate family, community, and life."
MORE: Harvard professors receive $7.5 million for 'Reimagining Capitalism' research
The university announced the project is eligible for "up to $60,000 to fund field research."
"The team will do what is needed to get the research done with $50,000 and hopefully request the extra $10,000 to run a public program in these communities to disseminate the information," the professor told The Fix.
The university estimated that the documentary will be finished by the spring of 2023, according to Professor del Aguila.
"We will do recordings and interviews during the summer and the fall," she told The Fix. "And we will send several [forms of] audiovisual materials (recordings, photos) to the Folklife Center. We should have a traveling presentation for the public program and a documentary for March or around that time."
The Library of Congress American Folklife Center did not respond to The College Fix's attempts to contact regarding the duration of this specific project and its deliverables.
The WSU project is just one of the Library of Congress' overall aims of preserving American folklife "through programs of research, documentation, archival preservation, reference service, live performance, exhibitions, publications, and training.
Wichita State officials see this as a good way to attract more Hispanic students.
"I hope this project will highlight the traditions, their amazing contributions to Kansas and to the American economy, and the sacrifices these populations have made, not only during the pandemic, but to support the economy of the state and the country," del Aguila stated in the news release. "A lot of their children are students at WSU. This project will help to further acknowledge the LatinX presence in different generations in Kansas."
"Wichita State is aiming to become a Hispanic Serving Institution by 2025," the university stated in its announcement about the project. "A Hispanic Serving Institution is an eligible institution that has an enrollment of undergraduate full-time students of at least 25% Hispanic students."
MORE: UW-Madison researchers study what dogs watch on television
IMAGE: Rocio del Aguila/Linkedin
Like The College Fix on Facebook / Follow us on Twitter