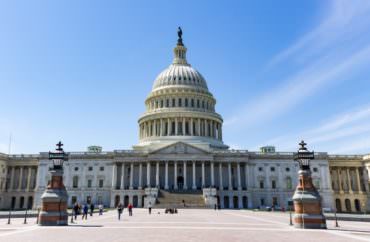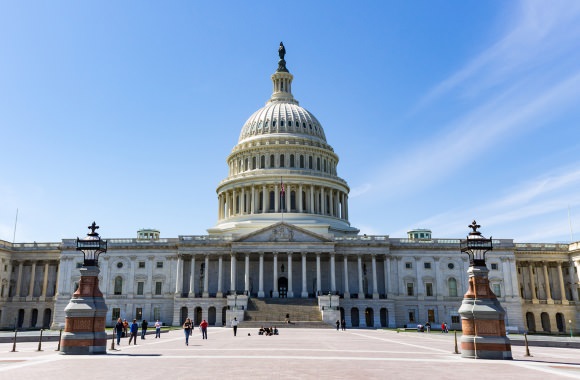 'Higher education is at a crisis point, and Congress must act'
Professors and scholars from across the country signed onto a statement urging the federal government to penalize schools that don't protect free speech on campus by denying them federal money.
Academics from the University of Texas, the University of Chicago, Villanova University and UCLA, among others, signed onto the statement circulated by the National Association of Scholars.
Jenna Robinson, president of the James G. Martin Center for Academic Renewal; Carrie Lukas, president of the Independent Women's Forum; and Mark Bauerlein, senior editor of First Things, also signed onto the statement. More than 200 figures have signed the statement as of Tuesday evening.
The NAS issued the statement on Monday calling for the reform of the Higher Education Act in order to punish schools that fail to protect free speech by depriving them of federal financial aid. The Higher Education Act is up for reauthorization this year.
"We are in the process of reaching out to lawmakers to encourage them to reform the Higher Education Act," Rachelle Peterson, director of research projects at NAS, wrote in an email to The College Fix. "It is irresponsible to push through an HEA reauthorization with mere tinkering about the edges."
"Many colleges discriminate against religious and other student groups, preventing them from organizing on campus, withholding funds from mandatory student activity fees, and denying the use of campus facilities," the statement reads. "Coupled with bias response teams, trigger warnings, and safe spaces, these policies teach students to obey the doctrines of political correctness, rather than to search boldly for the truth."
It commends President Trump's executive order on free speech, and calls for the Higher Education Act, originally passed in 1965 and reauthorized several times since, to be reformed before Congress reauthorizes the act again.
The statement recommends tangible enforcement mechanisms for protecting speech on public campuses. Public institutions that violate the First Amendment through "restrictive speech zones and speech codes, discriminatory treatment of religious student groups, and other policies and practices" should be stripped of their eligibility for federal loans and grants.
Title IV of the Higher Education Act covers federal student aid funds, which include a variety of loans and grants to schools and qualifying students. The federal government would deprive schools of these loans if they do not facilitate the open exchange of ideas, the statement recommends.
"I favor an 'all of the above' approach to campus free speech" Stanley Kurtz, a co-author of the "Goldwater model," a proposal put forth by the Goldwater Institute that calls for institutional neutrality and official university policies affirming the importance of free expression, wrote in an email to The Fix. Kurtz is a signatory on the NAS's statement.
"Federal and state strategies may overlap at points, but each also provides benefits that the other does not. The federal approach alone cannot substitute for an oversight system based in a state university's board of trustees," he continued.
Free speech on college campuses has been a legislative priority for several states over the past few years. Texas, South Dakota, and Kentucky are just a few of the states passing laws with broad similarities, such as declaring outdoor spaces public forums and requiring universities to publish reports on how they are fostering intellectual diversity.
But these laws generally leave enforcement mechanisms vague outside of requiring reports. The NAS plan provides a tangible method for penalizing schools that do not follow its guidelines on free speech.
Kurtz also pointed out that the state laws are also restricted to public universities. "A federal approach could, at minimum, hold private universities to their own announced free speech policies, often ignored in practice," he wrote to The Fix.
Kurtz expanded on this point in an article for National Review where he wrote that President Trump's executive order covers federal research funds, which "pales by comparison with the many hundreds of millions of dollars at stake in federal student loans and grants."
"We welcome state legislation to protect free speech, and have spoken in favor of such bills," Peterson wrote. "However, the federal government has a duty to ensure that it does not reward unconstitutional behavior by public colleges and universities by subsidizing them with federal student loans and grants."
The NAS's statement is a concrete way the federal government could enforce speech protections at both public and private universities. "Higher education is at a crisis point, and Congress must act," Peterson wrote.
MORE: Trump's executive order punishes 'professors and power structures'
IMAGE: Shutterstock
Like The College Fix on Facebook / Follow us on Twitter