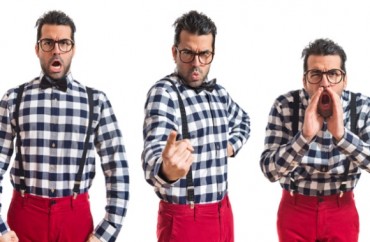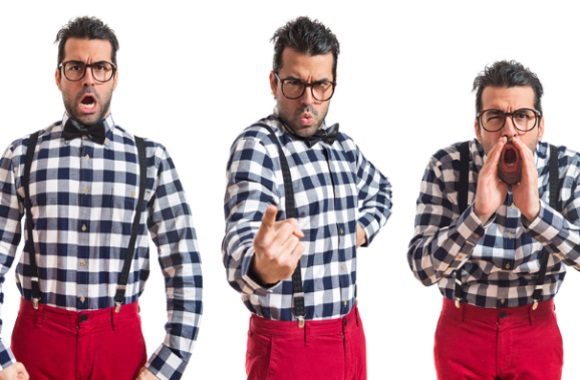 Nearly 100 professors and some students at Santa Clara University are voicing outrage at an administrative decision to allow the conservative Turning Point USA campus club to be officially recognized by the school, overturning student government leaders' February decision to deny the organization.
When the request to be recognized was brought before the student government last month, the private Catholic university's director of the multicultural center called the organization "against humanity," and the student government eventually appeared to agree with that assessment, voting to deny the club official recognition.
Turning Point was also lambasted by student government members for its parent organization's controversial "watchlist," which consists of aggregated news stories on professors who have said or done controversial things.
But earlier this week — perhaps seeing the writing on the wall, as Turning Point USA has successfully sued universities that have not allowed it to form — a top administrator overturned students' decision.
"The members of TPUSA-SCU are entitled to express openly their views and opinions consistent with the organization's stated mission 'to promote the principles of fiscal responsibility, free markets, and limited government,'" Santa Clara's vice provost for student life stated in announcing the reversal. "The decision to grant [Registered Student Organization] recognition to TPUSA-SCU cannot be based on whether one agrees or disagrees with the political perspective of the students who are making the petition."
Now many in the campus community are furious.
Avery Unterreiner, a former Santa Clara student senator who is pursuing a master's degree at the school, "composed a 935-word screed assailing the decision to allow a conservative group on campus," the Daily Caller reports.
Unterreiner's missive, reprinted in the campus newspaper, states in part:
I have sat by my computer for an hour now with my stomach turning and my feelings oscillating between disillusionment, disgust and anger. I am writing in the hopes that you will understand why I and many others feel this way. …

I watched other Santa Clara students stand in front of TPUSA and express their justifiable anger at the possibility of an organization coming onto campus that is associated with white supremacists, a professor watchlist that seeks to silence their right to opine in their own classrooms and conservative talking heads who hold blatantly misogynistic, Islamophobic and transphobic views.
And student Jay Bassett, writing in The Santa Clara, also voiced anger in an op-ed: "The intentions of the Santa Clara TPUSA chapter leadership aside, the national organization has ties to highly inflammatory individuals. This only validates the sense of fear and determination present in the room during the initial ASG Senate hearing."
"… If the school leaned on its Jesuit values of 'Cura Personalis,' caring for the whole person, I would think that the valid fear felt by already marginalized students would take precedence over the desire for freedom of speech from apparently privileged students. Especially given all the baggage associated with the national charter discussed above."
Professors have also gotten in on the action, writing an open letter signed by 86 faculty that cites the Watchlist as a threat to educators and admonishing campus leaders for daring to interfere in student government affairs.
"We support students' right to free speech, and we welcome diverse points of view on our campus. Some of us, for example, believe that TPUSA should be granted RSO status, while others agree with the Senate that they should not. But we all agree that this was a decision that should have been made by students in accordance with their interpretation of the Constitution of the Associated Student Government," the faculty letter states.
But students who support Turning Point are not sitting silent, either.
"By bellowing baseless assertions of association with the alt-right until they were blue in the face, alt-leftists hoped to convince the rational majority of a moral imperative to bar TPUSA from existing on our campus. Their aim was never to protect the safety of marginalized groups. Rather, ironically, their sole goal was to further marginalize and malign conservatives for defying alt-left dogma," writes Ahmer Israr in The Santa Clara.
"In overturning ASG's unjust decision on TPUSA's status as an RSO, the Vice Provost has sent a loud and clear message: the fundamental freedoms enshrined in our constitution, values of individual responsibility, and the necessity of factual substantiation of arguments are still important at Santa Clara."
Like The College Fix on Facebook / Follow us on Twitter