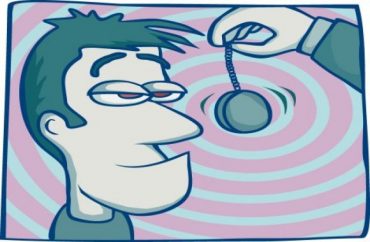 Part of George Washington University's buckling to student and community hysteria over a "racist" Snapchat photo last year included the hiring of the school's first-ever director of diversity education.
That hire, Jordan S. West, recently was profiled by the student newspaper The Hatchet, specifically on how she deals with implicit and explicit biases among staff and students.
Unfortunately, it's much the same vacuousness we've seen and heard before.
West told the Hatchet that she's used the last few months to "'take a pulse of the campus' and eventually establish a culture of inclusivity that 'will live beyond all of us.'"
"I'm really mindful about when I create a space for a group to come into and ask them to be vulnerable," she continued. "How do I make sure that when they leave that space, whether it was for two hours, a day, I've done daylong retreats, half days, whatever it is, that they're leaving in a way that they feel productive?"
Coming this spring semester, West will assist in hiring new faculty for the next school year and in planning the new student orientation. The diversity director believes staff and students are "ready" and "eager" to have someone like her to ask "Well, did we think about this? Who is not at the table? What voice is not being heard? Who is excluded from that process? Who is involved?"
West also plans to upgrade the Office for Diversity, Equity and Community Engagement's website to "include YouTube videos and news articles about unconscious biases."
And let's not forget the important issue of "evaluating buildings named after those with problematic histories" as well as changing the school's nickname of "Colonials to something "less offensive."
The total cost of attendance at GWU is over $70,000 per year.
According to her GWU profile page, West identifies as "a scholar activist and is a formally trained social justice educator and facilitator." Her PhD is in Cultural Foundations of Education, and she also holds a Certificate of Advanced Studies in Women and Gender Studies.
In addition,
Jordan's experience and continued research interests focus on campus climate, narrative and storytelling as a method, and how People of Color and individuals from historically marginalized identities work towards liberation while in higher education through the lens of Black Feminist Theory and Critical Race Theory.
The College Fix asked GWU how much West makes per year in her position, but received no response in time for publication.
Other initiatives announced last year by GWU President Thomas LeBlanc in response to the infamous Snapchat event included a mandatory diversity course for incoming students, a new (anonymous) "bias reporting system," and the addition of "non-sex based harassment and discrimination" to the Student Code of Conduct.
MORE: GWU rolls over to mob demands in response to banana-peel photo
MORE: GWU might punish sorority b/c of private photo with a banana peel
IMAGE: Shutterstock.com
Like The College Fix on Facebook / Follow us on Twitter