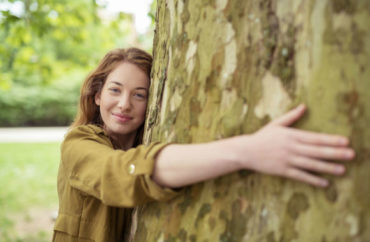 As Portland, Oregon continues to suffer from continued violence, which at one point caused the Department of Homeland Security to send in federal troops, some are more concerned about how the use of tear gas will affect the environment.
For example, Portland Bureau of Environmental Services' Diane Dulken said she is unaware of any American city which "has endured the level of tear gas" that Portland has.
According to the Associated Press, environmental officials are worried about tear gas residue reaching the Willamette River, which is "popular with kayakers, canoeists and boaters." (Ironically, the river used to be quite polluted.)
Democratic US Representative Earl Blumenauer and State Representative Karin Power (also a Democrat) sent a letter asking the Environmental Protection Agency to address "what kind of chemicals federal agents used and how the residue will be cleaned up."
The AP notes protesters/rioters and city officials allege tear gas use has been "excessive." (At least the report concedes demonstrations have been violent and "spread chaos.")
Two academics chimed in, sympathetic to those claims:
Robert Griffin, who is the dean of the College of Emergency Preparedness, Homeland Security and Cybersecurity at the University at Albany in New York, said he was "a little bit appalled" by the use of tear gas.

"If you put a cloud of gas into a crowd, it's going to affect the old, it's going to affect the young, it's going to affect the youth. It doesn't pick," Griffin said. "The problem is, if the wind shifts, it will go into areas that it was never intended to go."

While local officials have called for a study on the impact of the chemical irritants, Griffin said that should have been done much earlier.

"We should be putting money into understanding the long-term health and impacts of these technologies because they are being used on our own citizens," Griffin said.
Duke University's Sven-Eric Jordt added that the data used to "justify [tear gas's] use is outdated," some over 50 years old.
"It's really very distressful that the science is really so old," Jordt said. "I really think that the federal government and also local health departments have really neglected their duty to reinvestigate the safety of tear gas."
MORE: Prof posts instructions on how to topple obelisks amid riots
MORE: Profs, students alternately cheer, play down looting and police destruction
IMAGE: stockfour / Shutterstock.com
Like The College Fix on Facebook / Follow us on Twitter