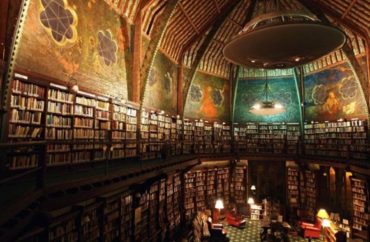 Students deserve an integrated education, not a 'buffet' of courses, history professor wrote
Liberal arts education is dying by a thousand cuts to majors and programs, leaving too many students without a coherent education in the traditions they ought to inherit.
Institutions like West Virginia University, which slashed 28 academic programs amidst a budget shortfall, including majors in languages and linguistics, should "return to their founding charters and mission statements or else stop using the term liberal education," history Professor Christopher Snyder wrote Monday in Inside Higher Ed.
When he announced the cuts last month, WVU President E. Gordon Gee told stakeholders that "nothing approved today bars our students from intellectual exploration or well-rounded liberal arts education … West Virginia University has been and always will be a university that offers a variety of majors," according to The Washington Post.
When Marymount University resolved to eliminate majors in English, history, math and philosophy, President Irma Becerra stated, "We are not eliminating the humanities or social sciences from our curriculum, nor are we turning our back on our Catholic traditions," Insider reported.
Both justification attempts distort the meaning of a liberal arts education, according to Professor Snyder.
Such an education "is not just a collection of different courses and majors from which an undergraduate may choose, often with little guidance or informed discrimination, he wrote. "It is a curriculum that is comprehensive and coherent, teaching tradition while being critical of it; it is, to borrow from Augustine, learning to love the right things."
If universities deny liberal arts students access to basic majors and programs like philosophy and languages, they cut them off from the depth and breadth that such an education ought to provide.
"The liberal arts (artes liberales) has meant, for most of the last 2,500 years, the arts and sciences appropriate for a free person to learn," Snyder wrote.
"It is an invention of classical antiquity, formalized in the medieval universities, infused with Renaissance humanism and broadened by scientific method, increasing literacy and democratic impulses," he stated.
Liberal arts programs should carry on this noble tradition instead of offering a mere "buffet of courses and majors" and no more than "lip service to an ancient traditions whose death we have passively accepted,"Snyder wrote.
If universities want to maintain a commitment to pursuing truth, they cannot settle for a stripped-down version of a liberal education. Such a curriculum should be free of pressure from politics and the administration.
Nothing less is required of a curriculum aimed making students free.
MORE: The conservative case for the liberal arts
IMAGE: Oxford Union Library
Like The College Fix on Facebook / Follow us on Twitter