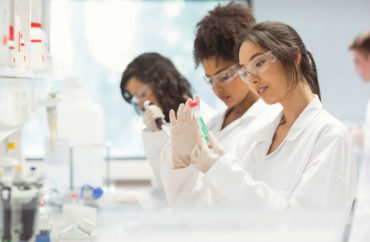 A program of funding and deregulation to deputize the private sector
More public health academics are speaking out against the unsustainable and harmful lockdown measures favored by the nation's elected officials, calling for a third way between "severe isolation" and repeated "intermittent isolation" to stop the novel coronavirus.
In a Washington Post op-ed Monday, scholars from Princeton University, Virginia Tech and Cornell called for a program of mass testing across America that could cost hundreds of billions of dollars but is still "cheap by comparison with the alternatives."
They warn that young and healthy people "facing financial catastrophe will face overwhelming pressures to return to work," making it urgent to "greatly relax social isolation requirements" by finally nailing down who is sick, recovered and untouched by COVID-19.
This process can be sped up significantly by deploying serology tests, "still in development," that look for blood proteins indicating past or late-stage infection and "could probably be self-administered and produce results in minutes." Current tests, known as PCR, identify the recently infected and require trained professionals to administer.
Serology tests are especially important for returning to normalcy:
Although no one is absolutely sure the recovered cannot be reinfected and then infect others, they will almost certainly have substantial resistance. Given the other social costs, we must presume this resistance until it's proved otherwise. Those both recovered and young — the doubly resistant — could also man the front lines of retail, delivery and health contacts.
MORE: Stanford epidemiologist warns crackdown is based on bad data
Congress needs to both fund and deregulate this massive effort, which will require liability shields so that technicians, graduate students and scientists can run tests on the "likely hundreds of thousands" of PCR machines in labs nationwide, they say.
Federal and state agencies also need to quickly test and approve reliable serology tests on the market, one of which is advertised for under $10. With mass testing, at least we would have "longer periods between societal lockdowns."
The op-ed was written by research scholar Tim Searchinger in Princeton's Wilson School, VT School of Medicine Prof. Anthony LaMantia, and Gordon Douglas, professor emeritus at Cornell's Weill Medical College.
Reason science writer Ronald Bailey notes that the serology tests are already offered by several companies, including one that sold half a million to China – yet the companies "are still awaiting FDA approval for use in the U.S."
Read the op-ed and Reason article.
MORE: The crackdown could be worse than the virus, experts warn
IMAGE: wavebreakmedia / Shutterstock.com
Like The College Fix on Facebook / Follow us on Twitter