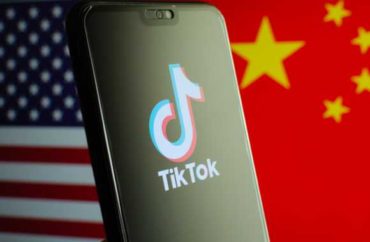 'The communist Chinese government can use TikTok to collect critical information'
Public universities nationwide in the last month have moved to restrict access to the popular social media app TikTok, owned by Chinese company ByteDance, as their state legislatures have banned the use of the app on government-owned devices and networks.
Boise State and Idaho State universities recently notified faculty and students that the schools are required to block access to TikTok on campus internet networks, Idaho Statesman reported. Faculty and students may still access the app using personal cellular data.
The College Fix contacted Boise State for comment, and Director of Media Relations Mike Sharp replied by forwarding a university email announcement to all campus affiliates. The email stated the restriction of TikTok on university devices and WiFi networks was in response to a Dec. 14 executive order by Republican Gov. Brad Little.
"The TikTok app must be removed immediately from all state-owned or leased devices with internet connectivity, including but not limited to desktops, laptops, mobile devices and tablets," according to the Dec. 19 email. 
"TikTok icons and links must also be removed from all university websites and electronic publications. The Office of Information Technology (OIT) will also block access to TikTok from all university networks," it stated. 
Little banned the app on state devices, including those operated by universities and government contractors.
"The communist Chinese government can use TikTok to collect critical information from our state and federal government, and we are taking this step to protect Idahoans and Americans from the sinister motives of a foreign government that does not share our values and seeks to weaken and manipulate our country," Little stated, according to a news release.
Texas Gov. Greg Abbott, a Republican, issued a similar state-wide ban on TikTok on Dec. 7, directing state agency leaders to "strictly enforce" the deletion of TikTok accounts "on any government-issued devices, including cell phones, laptops, tablets, desktop computers, and other devices capable of Internet connectivity," according to a news release.
"TikTok harvests vast amounts of data from its users' devices—including when, where, and how they conduct Internet activity—and offers this trove of potentially sensitive information to the Chinese government," he stated.
UT-Austin responded by telling employees to remove TikTok from state-issued devices, KXAN reported.
'Information has come to light exposing the depth of the Chinese Communist Party involvement with TikTok'
The University System of Georgia, a network of 26 public colleges and universities in the state, also freely chose to restrict TikTok access.
Georgia law prevents the governor from giving direct orders to universities; nonetheless, the system took a cue from Republican Gov. Brian Kemp after he banned the app from state devices on Dec. 15.
"In recent days, information has come to light exposing the depth of the Chinese Communist Party (CCP) involvement with TikTok and the resulting threat that TikTok poses to government cybersecurity," Kemp said in a memo to heads of all state agencies.
Gov. Brian Kemp issued a memo this morning to all state agency heads prohibiting the use of TikTok on state issued phones and other devices. #gapol #gagov pic.twitter.com/Kh4cDc90kl

— State Affairs Georgia (@StateAffairsGA) December 15, 2022
Georgia public universities followed his lead.
"After consultation with our in-house cybersecurity experts and state technology officials, we are immediately directing institutions that TikTok, as well as Telegram and WeChat, not be used on any state-owned and/or -issued devices including mobile phones and laptops unless it is for an authorized law enforcement or security purpose," University System of Georgia Chancellor Sonny Perdue told Georgia institutions in a letter he forwarded to The Fix.
The University of Auburn in nearby Alabama has also taken the precaution.
"To protect valuable information and to reduce the possible cybersecurity threats associated with using TikTok, the Auburn network has been updated to restrict the use of TikTok," University of Auburn spokesperson Preston Sparks wrote in an email to The College Fix. "Students, faculty and staff will not be able to access the app when connected to Auburn University internet services."
Biden, FBI have reacted to TikTok as a threat, prompting local government action
The Biden administration and other prominent authorities have raised concerns that TikTok's parent company, ByteDance, is sending information to the Chinese government. Biden's recently passed $1.7 trillion omnibus spending bill signed into law a TikTok ban on federal government devices, with exceptions for law enforcement and security researchers. 
FBI Director Christopher Wray also publicly raised concerns that the Chinese government can "leverage the app" in ways that are against the interests of the United States, the Associated Press reported.
"All of these things are in the hands of a government that doesn't share our values, and that has a mission that's very much at odds with what's in the best interests of the United States," Wray said during a recent appearance at the University of Michigan. "That should concern us."
MORE: American universities remain target for China's infiltration: intel analyst
IMAGE: Ascannio/Shutterstock
Like The College Fix on Facebook / Follow us on Twitter