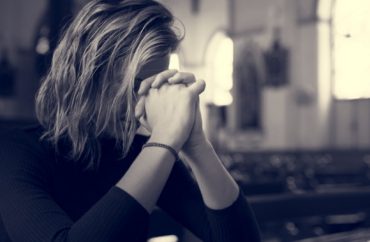 At the University of Wisconsin-Eau Claire, students must complete 30 hours of service-learning to earn a diploma.
In the past, students have earned hours by such things as attending a lecture on how Planned Parenthood has contributed to society or participating in a White House Student Film Festival on social justice.
But one effort that cannot count toward that requirement is teaching school children about the Catholic faith.
A lawsuit recently filed against the University of Wisconsin-Eau Claire by two students alleges that their constitutional rights have been violated by the public school by its refusal to recognize the time they spent leading classes at a Catholic church to meet the service-learning requirement.
In their service, the two students, Alexandra Liebl and Madelyn Rysavy, not only taught the young children about the Catholic faith, but also helped the kids better their reading skills, understand some Latin phrases, and learn about Biblical history. Additionally, they engaged in discussions with the kids on topics such as character building and forgiveness.
Yet those efforts were denied credit by university officials on the basis that it was not service-learning – but rather religious proselytizing – and thus does not count.
Mike Rindo, a spokesman for the university, declined to comment on the lawsuit, telling The College Fix in an email: "The University does not comment on litigation."
Liebl and Rysavy also did not respond to requests seeking comment.
Travis Barham, an attorney for Alliance Defending Freedom, which filed the lawsuit on the women's behalf, stated in a news release that "no public university should ever use a community service program as a vehicle to advance and instill anti-religious bias."
He argues UW-Eau Claire's service learning policy is a violation of religious freedom as it favors non-religious practices to religious ones.
"If the University of Wisconsin–Eau Claire wants to require its students to perform community service, it must treat all forms of community service as equally valuable," Barham stated. "The Constitution and federal court precedent prohibit it from targeting religious community service and denying students credit for it. That kind of animosity toward and discrimination against religion is unconstitutional."
According to the undergraduate catalog, the service-learning requirement "is intended to provide students with an opportunity to serve their community, apply knowledge gained in the classroom, enhance their critical thinking skills and become informed, active, and responsible citizens."
The University's Service Learning Guidebook notes "acceptance of a service-learning proposal indicates that the proposal is acceptable for meeting the service-learning requirement; it does not imply endorsement either of the proposed activities or of the recipient by the University of Wisconsin-Eau Claire."
The guidebook adds: "Service-Learning proposals involving cooperation with faith-based organizations may be accepted; however, this public university will not award credit for time spent directly involved in promoting religious doctrine, proselytizing, or worship."
"This is raw favoritism of non-religious 'beliefs, preferences, and values' over religious ones, and that's not constitutional," Barham stated. "The university prohibits students from receiving service-learning credit for activities that involve religious instruction, persuasion, and recruitment, but it awards credit—and even encourages students to seek credit—for activities that involve the same forms of expression from a non-religious perspective. But the First Amendment prohibits government officials from preferring some viewpoints while exiling, denigrating, or targeting others."
MORE: Public university bans students from talking about their faith in several classes
Like The College Fix on Facebook / Follow us on Twitter
IMAGE: Shutterstock
Like The College Fix on Facebook / Follow us on Twitter