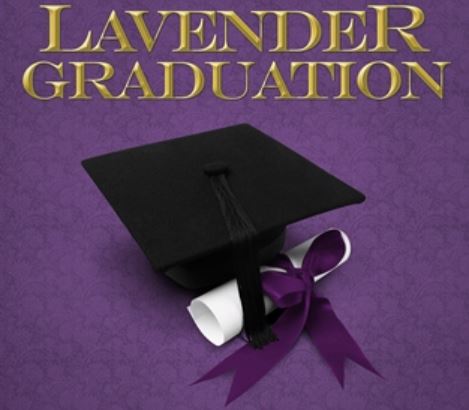 Louisiana State University on Tuesday paid for and hosted a special ceremony for about 20 homosexual graduates.
Dubbed the "Lavender Graduation," the event marked the first time the public university funded the event. In years past, it was sponsored by Spectrum, the campus LGBTQ student group.
During the ceremony, held on a stage inside a campus ballroom, students were given a special purple sash to wear over their shoulders for when they take part in the university's official commencement ceremony Thursday.
It also included a reception and live music. Students graduating this month, as well as over the summer and this December, took part.
The aim of the ceremony was to offer "underrepresented groups" a special experience, campus diversity officials stated on the university's website. The purple stole signifies "the completion of their academic journey," they stated.
"The university is moving towards a more diverse model," Ronda Williams, assistant director of multicultural affairs, told NOLA.com/The Times-Picayune. Sponsoring the event "finally says the university is supportive, and the fact that they are a part of the student population."
The cost to host the event was roughly $500, according to the watchdog organization Campus Reform, which also quoted a student as saying the event was unfair to other groups who may want their own ceremony, as well as unwise during the ongoing economic recession and budget cuts universities face.
But Louisiana State University officials defended the ceremony as a growing trend.
"The original Lavender Graduation was held at the University of Michigan in 1995," explains Louisiana State University campus officials on their website. "Lavender Graduation celebrations are now held at universities throughout the nation, including the University of Alabama, the University of Florida, the University of Georgia and the University of Tennessee."
CLICK HERE to Like The College Fix on Facebook.
IMAGE: LSU website screenshot