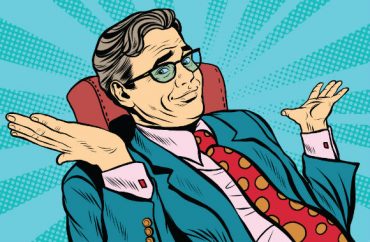 Near-identical circumstances at Auburn, which was legally forced to host Spencer
Michigan State University called Richard Spencer's bluff when it unconstitutionally blocked him from speaking on campus for the alt-right leader's pending campus tour.
Now it will have to convince a federal judge to ignore the Supreme Court's Brandenburg test, which lays out the limited circumstances in which public institutions are legally allowed to squelch speech before it happens.
The Detroit Free Press reports that an MSU alum filed suit Sunday night against the public university on behalf of the Georgia State University "identitarian" student that is organizing Spencer's tour, who previously convinced a federal judge to force Auburn University to let Spencer speak.
According to the $75,000 complaint, which also names MSU President Lou Anna Kimsey Simon as a defendant, on July 20 Georgia State's Cameron Padgett requested to rent a conference room at an MSU-run hotel.
For some reason, MSU had not given a definitive answer to the request before the "Unite the Right" march and rally in Charlottesville, Virginia, three weeks later.
President Simon released a statement Aug. 16 making clear that Spencer's rental request would be evaluated in light of the violence that happened at that rally, where Spencer was a leading participant. She acknowledged that MSU neither limits rentals to university-related groups or people, nor to those groups or messages the university endorses.
The next day, she said the request was denied to protect "the safety and security of our students and our community," in seeming contradiction to her earlier statement that Spencer's group simply tries to "provoke reaction" from leftist groups.
The lawsuit says MSU, its trustees and Simon have succumbed to the "heckler's veto" of Antifa:
Radical leftists affiliated with the Antifa political movement have previously violently attacked Spencer and Spencer's supporters at venues at which Spencer and Spencer's supporters peacefully assembled with the explicit goal of shutting down Spencer's events. …

Antifa activists routinely show up to politically right-of-center events with baseball bats, knives, sticks, pepper spray, and other weapons to attack their political opponents. …

Defendants' decision to prohibit Plaintiff from renting a conference room or lecture hall
on MSU's campus due to violence implicitly or explicitly threatened by Antifa and not by the speaker constitutes unconstitutional content discrimination in the form of a heckler's veto.
The suit cites the ruling against Auburn, which had nearly identical circumstances:
The defendants in that case alleged that Spencer's appearance on the campus of the public university would cause lawless action. Chief Judge W. Keith Watkins awarded Plaintiff a preliminary injunction so that Spencer could speak in a rented room—the defendants were court-ordered to not only protect Spencer and Spencer's supporters from Antifa via the university's police department, but to de-mask Antifa protesters to dissuade violence—Spencer peacefully spoke on campus without advocating criminal misconduct, and Plaintiff and the defendants settled the controversy for twenty-nine-thousand-dollars ($29,000.00).
The lawsuit demands punitive damages against the university, trustees and Simon for "reckless" disregard of Padgett's constitutional rights. They do not deserve "qualified immunity" because they violated "clearly established constitutional law."
It asked the court to force MSU to provide police protection for Spencer's event free of charge – protection that will "maintain law and order" and "protect Spencer's right to safely speak in a meaningful manner."
The university did not deny it was violating the First Amendment in a statement to Inside Higher Ed, where a spokesperson reiterated that "consultation with law enforcement officials" is its only justification for denying Spencer's speaking request.
The Free Press notes that MSU has shifted its tune since last year, when it allowed anti-feminist provocateur Milo Yiannopoulos speak on campus on the grounds that "universities should be places for viewpoints to be debated." It also had two students arrested before Yiannopoulos spoke for "disorderly assembly or conduct ordinance."
Read the lawsuit, Free Press and IHE reports.
Like The College Fix on Facebook / Follow us on Twitter
IMAGE: studiostoks/Shutterstock