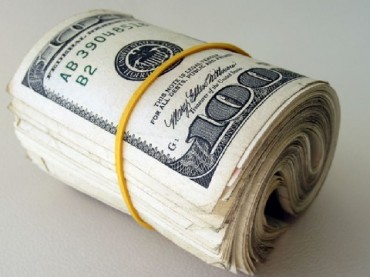 For many of the students who fork over nearly $12,000 a year in tuition at Montclair State University in New Jersey, administrators' decision to spend about $210,000 on a large, bronzed hawk statue was birdbrained.
The decision, which has garnered national attention over the last week, has prompted the president of the second-largest public university in the state to defend campus leaders' spending choice.
NJ.com reports that President Susan A. Cole pointed out that student government pitched in (using student fees and fundraising efforts) to the tune of $100,000 to create the image of their mascot, and added:
"For centuries, physical symbols, such as public monuments, statues, plaques, and architectural and artistic creations have played an important role in the life and traditions of communities around the world, including university communities," Cole said in her statement. "College is a transformative experience for young adults, and they take their identities as students and alumni of a particular institution with them through life."
The problem with this expense is it's another microcosm of the higher education bubble. Student loan debt stands at more than $1.1 trillion dollars. Trillion with a T. Meanwhile, tuition hikes far outpace the rate of inflation, and we have publicly funded schools such as Montclair State paying $210,000 for a campus statue.
There's Kean University in New Jersey spending $219,000 on a conference room table made in China.
Over in Michigan, the University of Michigan relocated one 200-year-old oak tree in the way of a campus renovation project – and raised tuition prices at the same time.
Underscoring all that, every year the U.S. government funds dozens of stupid pet-projects at universities on the taxpayers' dime.
It's just a never-ending trail of waste and abuse, funded on the backs of hard-working Americans.
Like The College Fix on Facebook / Follow us on Twitter
IMAGE: 401K roll/Flickr