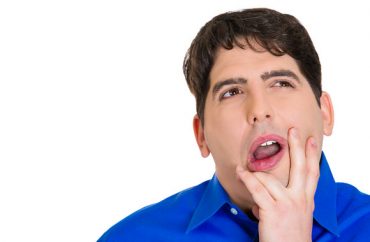 Cancels one contract but keeps $50 million in other contracts with company
Florida State University ended a contract with a construction company after photos from 2015 surfaced that showed its CEO dressed up as Bob Marley at a Halloween party.
The public university in Tallahassee terminated its continuing service agreement with Childers Construction in June after the photos of CEO Sam Childers, who graduated from Florida State, were brought to the attention of the university by an alumna. The photo includes Childers, who is white, with his face blackened to look like the reggae star.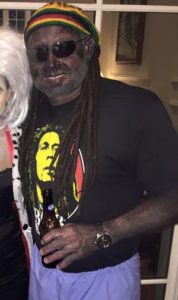 The Tallahassee Democrat obtained the contract termination letter from the university and an apology letter from Childers to the university in late July in response to a public records request.
However, Childers Construction still has $50 million in contracts with the university that predate June 1, when campus officials terminated the continuing service agreement.
University president John Thrasher told Tallahassee radio host Preston Scott on August 12 that the university is still figuring out what to do next with the company.
"Hopefully we can come to a better understanding of all of this before the projects end," Thrasher told Scott on his radio show. He said that the school is continuing to have conversations with Childers' company and that he is hopeful it can reach a resolution.
He told the radio show that Childers has been awarded $190 million in contracts in recent years. The total value of the continuing service agreement is not listed in the letter to Childers, but a 2019 bid sheet lists the value at no more than $200,000 per construction project for applicants for a construction manager continuing service agreement.
Scott asked Thrasher if the university's decision to terminate the contract would create a precedent that could affect "every faculty member, every kid that you recruit on scholarship, every vendor you work with?"
The school's president stated: "I don't know whether that's the right narrative or not. But here's what we're going to do. We're going to look at it again. I'm not going to make any judgments until we get some additional conversations."
A university spokesperson told The College Fix via email that it had "nothing to add on this matter." The school did not answer questions relating to Childers' ability to bid on contracts in the future nor questions on the value of the cancelled contracts.
MORE: Black students want professor punished for costume she wore four years ago
In a June 2 letter to the university president, Sam Childers apologized for his conduct and condemned racism. In his letter, Childers noted that he did not "intend to defame anyone of color" and said he "always loved Bob Marley and his music," describing Marley as one of his "music heroes."
In the same letter, Childers also said "As a human, a father and a business owner, I do not support or tolerate racism or discrimination of any kind."
The university president's letter on June 11 to Childers said that his costume choice violated the school's "core values."
However community members have come to the defense of Childers. Bob Holladay, a history professor at Tallahassee Community College, wrote in defense of Childers in an opinion piece for Front Porch Republic.
"Sam Childers is a respected figure in Tallahassee whose company has built churches and corporate headquarters, as well as building and maintaining a substantial portion of the FSU campus," Holladay said.
He noted that the decision led to an outcry in the community.
"Thrasher's decision is yet another indicator of a growing distance between the college and its community."
A religious minister also shared his support for Childers.
St. John's Episcopal church in Tallahassee, a client of Childers, accepted his apology and said it will continue to work with Childers.
"We see no evidence that this was a part of a pattern of behavior, nor have we encountered anything like it in our dealings with Childers Construction," the church's reverend David Killeen told his congregation in a July 30 letter according to Tallahassee Reports.
Thrasher himself is no stranger to racial controversy. While serving as the Florida House Speaker in 2000, he made a joke about then state senator Kendrick Meek.
A staffer explained that the comment about Meek, who is African-American, meant that Meek "got us jumping, he got our attention."
MORE: White professors resign positions to protest lack of minority educators
IMAGE: pathdoc / Shutterstock.com. Tallahassee Democrat.
Like The College Fix on Facebook / Follow us on Twitter