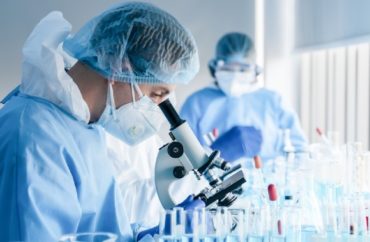 Goal is to revitalize American pharmaceutical production
Purdue University plans to start studying how to return pharmaceutical manufacturing to the Midwest with the assistance of a multi-million dollar gift.
The Indiana public university will create the William D. Young Institute for Advanced Manufacturing of Pharmaceuticals after receiving an undisclosed amount from the Purdue grad.
The new institute "will unite faculty in overhauling pharmaceutical manufacturing with a goal of reducing costs and expanding access to innovative drugs emerging from biotechnology research," the university stated in its news release.
Purdue stated the initiative "grows from a recognition that pharmaceutical companies have not invested as heavily in economical methods of manufacturing drugs as they have in drug discovery."
Furthermore, it will take advantage of "the unique position of the state of Indiana and Purdue to strengthen pharmaceutical manufacturing in the Midwest."
However, the facility will not itself manufacture drugs, according to College of Pharmacy Dean Eric Barker.
"The institute will focus on technology and methods development as well as training for workforce development," Barker told The College Fix via email through a spokesperson. "There are no plans at this time for the institute itself to be a manufacturing facility for products."
The university "has numerous partnerships with industry," according to Barker, including Eli Lilly. Purdue's outgoing president Mitch Daniels is a former executive with Lilly.
Barker also gave the example of Aprecia, which developed "the only FDA-approved 3D printed drug on the market."
MORE: New Tesla factory will create hundreds of jobs that don't require college degree
The institute's mission, according to Barker, will include "address[ng] domestic supply issues for pharmaceuticals by helping create new technologies as well as provide training for workforce." The goal is to have an initial location for the 9,600-square-foot institute by December 2022.
"There is no current timeline or concrete plans for the larger [40,000-square-foot] facility in the Discovery Park District," Barker told The Fix.
BioCrossroads, a life sciences research and promotion group in Indiana, said that pharmaceutical and biotechnology companies contribute greatly to the state's economy.
A 2022 report from the organization found that the life sciences industry, which includes pharmaceuticals and medical equipment, contributes $79 billion to the Indiana economy.
There are 2,452 life sciences companies in the state that provide over 58,000 jobs, according to BioCrossroads.
White House identifies supply-chain issues with drug production
The country meanwhile has lost supply-chain control to foreign countries, according to a White House analysis.
A 2021 report from the White House identified problems in drug manufacturing in the United States that had been occurring for years.
The supply-chain review report concluded that "shortages of critical generic drugs and [active pharmaceutical ingredients] have plagued the United States for years."
The team with the Department of Health and Human Services identified "lack of incentives to manufacture less profitable drugs and underinvestment in quality management, both at home and abroad" as factors that "resulted in fragile supply chains vulnerable to disruption."
"Further, 87 percent of generic API facilities are located overseas which has helped reduce costs by trillions of dollars in the past decade," the report stated. This outsourcing "has left the U.S. health care system vulnerable to shortages of essential medicines."
"China and India are estimated to control substantial parts of the supply chain," the report stated.
MORE: Career readiness key to outcompeting China, expert says
IMAGE: Mongkolchon Akesin/Shutterstock.com
Like The College Fix on Facebook / Follow us on Twitter