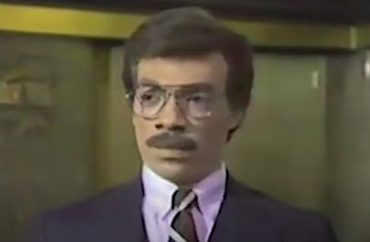 Noted anti-racism guru Ibram Kendi had a special message for everyone regarding January 6 — the dreaded "insurrection" from a year ago where American democracy was almost obliterated.
Kendi, who's literally made a career by dubbing virtually anything "racist," begins his message by noting a "bitter joke" which allegedly is well-known in the black community: that white people can "easily" get away with stealing whenever black people happen to be present (because the latter get the unwanted attention).
He quickly pivots from the example of a white guy involved in petty theft to … white people in general imperiling the nation.
"I'm reminded of this joke," Kendi says, "as I reflect on the latest time when white supremacists nearly stole an election by claiming black and brown voters had stolen it."
"And now a year after the Capitol insurrection, the stealing of an election has transfigured into robbing state by state what's left of the storehouse of democracy. Some people are wondering: Where's [sic] the five alarms? Why isn't this a national emergency? Why isn't America incensed and infuriated?"
MORE: Kendi likens CRT opposition to backlash against Brown v. Board of Education
Kendi claims "there are many reasons," but the central one is that the "main perpetrators" were white.
As supposed proof of his thesis, Kendi hilariously includes a snippet from the 1996 comedy Don't Be a Menace to South Central While Drinking Your Juice in the Hood, starring  Shawn and Marlon Wayans. In it, a dorky white guy in a shirt and tie stuffs stolen goods into a sack while the (Asian) storekeepers keep a sharp eye on the Wayans brothers, who've just entered.
Ibram X. Kendi releases his "anti-racist" fear porn just in time for 1/6.

— Mythinformed MKE (@MythinformedMKE) January 6, 2022
Having "come of age in the 90s," Kendi may not be familiar with the Wayans' possible source material: the classic Saturday Night Live skit "White Like Me" in which Eddie Murphy goes out to experience life as a white man.
In it, Murphy preps by "watching lots of 'Dynasty' ("You see how they walk? Their butts are real tight when they walk") and reading (in a nerdy white guy voice) a "whole bunch" of Hallmark cards ("You'll always mean lots more to me than you could ever guess, for you have done so much to fill my life with happiness").
The skit also includes scenes where a store clerk tells Murphy ("Mr. White") to take a newspaper rather than pay for it, and a white bank officer who informs him he doesn't need any supporting documentation to take out a loan. (He opens a strong box full of cash for Murphy to take what he wants.) This, after a black bank officer had denied "Mr. White's" loan request.
Murphy's clip takes the Wayans' instance to an absurd extreme, and as such fits the equally absurd yammerings of Kendi even more perfectly.
MORE: Kendi bashes whites who adopt black children as 'colonizers'
IMAGE: Saturday Night Live / YouTube screencap
Like The College Fix on Facebook / Follow us on Twitter