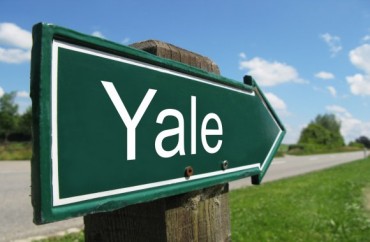 Southern Poverty Law Center, Anti-Defamation League alerted
Several fliers promoting a "White Students Union" appeared on Yale's campus recently, leading to increased police presence there as well as a police search of the individuals who made the posts.
The flyers "depicted the symbol of a 'White Student's (sic) Union of Yale' and quoted slavery advocate and class of 1804 graduate John Calhoun," The Yale Daily News reported.  That quote, said by Calhoun toward the end of his life as he reflected upon his decades of pro-slavery political activism, reads: "In looking back, I see nothing to regret, and little to correct."
According to The Daily, Yale police officers "are currently reviewing camera footage to identify the perpetrators… However, they have not yet concluded whether the masked people were members of the Yale community. The department has also stepped up its patrols in 'sensitive areas on campus,' including the center of Yale's campus, where the incident occured [sic]."
University policy states that only registered student organizations may post on campus bulletin boards.
In an email addressing the incident, Yale's president, Peter Salovey, expressed hope that "the members of the Yale community will respond to expressions of hate, racism, and exclusion on this campus with even stronger affirmations of our values—and a renewed commitment to creating a diverse, inclusive community where all people are welcomed."
At least one student was not so hopeful. Sophomore Epongue Ekille said that the fliers "negate" Yale's reputation as a racially tolerant place. "Although Yale is proud of its diversity, the matter of the fact is that the student population is majority white and wealthy," Ekille told The Daily.
Another student wrote to campus officials demanding "the establishment of a Title VI office, which would enforce the federal law that prohibits discrimination based on race, ethnicity, color and national origin at educational institutions, and for a systematic change in University responses to grievances around racial discrimination."
According to The Daily, the university already has multiple existing methods for students to address such issues, including the "President's Procedure for Addressing Students' Complaints of Racial or Ethnic Harassment," the "Provost's Procedure for Student Complaints" and the "Dean's Procedure for Student Complaints."
Salovey said in his email that the Southern Poverty Law Center and the Anti-Defamation League were both notified about the fliers.
MORE: Racist note at Kansas State University turns out to be a hoax
Like The College Fix on Facebook / Follow us on Twitter