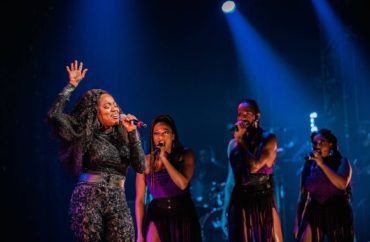 UPDATED
University accused of violating the Civil Rights Act
A University of Michigan-Flint professor filed a federal civil rights complaint against Harvard for hosting a racially segregated performance of "Macbeth."
The Ivy League university "is legally required to enforce Title VI as a condition of receiving federal funds," Professor Mark Perry wrote to the Boston branch of the Office for Civil Rights for the Department of Education.
Harvard University officials "regularly" tell the DOE that it "is strictly enforcing all federal civil rights laws including Title VI and Title IX."
But the performance of "Macbeth in Stride" only allowed black patrons, in violation of federal law, Perry said.
"In violation of Title VI, the University's 'Black Out Performance' described above illegally excluded and illegally discriminated against non-Black persons on the basis of their skin color," Perry said.
"Please investigate the Title VI on October 29, 2021 for the 'Black Out Performance,'" the complaint said.
The Department of Education responded to The Fix on November 8.
"OCR is unable to confirm complaints," a spokesperson told The Fix. "OCR evaluates every complaint that it receives to determine whether it is appropriate to open an investigation."
There are currently no DOE open investigations into Harvard for racial discrimination.
Harvard has backtracked before when facing a complaint
Perry previously filed a federal complaint against Harvard for its connections to a blacks-only music academy.
"No Label is not affiliated with Harvard University, nor is No Label Academy a Harvard University program or activity," the music group wrote in an update on its website in July.
NLA hosted the seminar at Harvard and brought in Harvard professors to advise the group.
Supporters of this racially segregated event included Converse and Nike.
MORE: Check out the cancel culture database
Editor's note: The article has been updated with comments from the Department of Education.
IMAGE: American Repertory Theater
Like The College Fix on Facebook / Follow us on Twitter