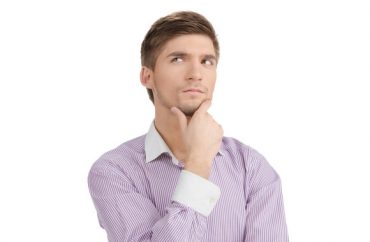 In yet another cup-your-chin-and-ponder campus incident, students at Colgate University allegedly discovered a racist whiteboard message in a residence hall late last month.
After a Russell House resident's name, "is a [F-word] [N-word]" was written and was discovered by Flora Zhang, a resident of the dorm. Zhang claims she "needed time to consider how to move forward" regarding what she found, according to The Colgate Maroon-News.
Zhang also claims that "stuff like this happens all the time […] it's not like we don't see it," and that it's "become normalized in a way."
According to Associate Vice President for Campus Safety Daniel Gough, however, there have been only two incidents at Colgate in the past decade which warranted reporting under the Clery Act.
The residents of the suite erased the message Tuesday evening and wrote in response, "Days since racist incident at Colgate: 0. Please sign all racist notes with your name and student ID. [Signed] The 4 women of color who live here."

"It felt a little bit like reclaiming our white board," Waring said.

The full suite became aware of the incident on Tuesday evening. Sophomore Precious Odiase, a resident of the suite, took a photo of the racist message before erasing the whiteboard. The residents of the suite took action Tuesday evening, sharing the photo of the racist message and alerting the cultural groups on campus via email and the people of color (POC) community via GroupMe. The residents also contacted their Community Leader (CL) and filed a Campus Safety report Tuesday evening through Colgate's online report forum as a "Bias, Discrimination, and/or Harassment Incident."
Gough said this incident is similar to one from March 2018 in which a racial slur was written on the door of a Chinese student. The culprit was never identified.
Despite an ongoing investigation, Zhang said she believes "addressing the systemic issue of racism on campus" is way more important than finding the person responsible for the whiteboard slur.
"It's not at the forefront of my mind that this person is caught, because it's not just one person," she said. "This isn't just an isolated incident; this is a systemic issue."
Unsurprisingly, the campus listened to her. An SGA Town Hall which drew 200 attendees addressed the incident, followed the next day by a "speakout" organized by the Department of Women's Studies titled "Breathe: Accountability for Gendered forms of Racism and Misogynoir on Campus."
MORE: 'Racialized' scribblings appear on Harvard dorm whiteboard
MORE: University bans dorm room whiteboards to stop hurtful words
IMAGE: BlueSkyImage / Shutterstock.com
Like The College Fix on Facebook / Follow us on Twitter