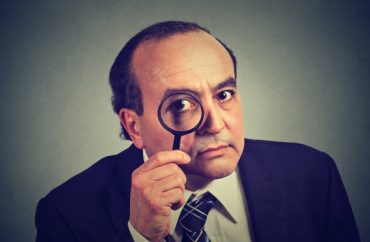 The news of a New Jersey high school wrestler forced to cut his dreadlocks before a match took off on social media last week, and included numerous cries of racism.
On Wednesday, referee Alan Maloney informed Buena Regional High School wrestler Andrew Johnson that he would have to cut his hair or else forfeit his match. Maloney is white, Johnson black. The image of Johnson getting his dreads snipped led to massive outrage.
Epitome of a team player ⬇️

A referee wouldn't allow Andrew Johnson of Buena @brhschiefs to wrestle with a cover over his dreadlocks. It was either an impromptu haircut, or a forfeit. Johnson chose the haircut, then won by sudden victory in OT to help spark Buena to a win. pic.twitter.com/f6JidKNKoI

— Mike Frankel (@MikeFrankelSNJ) December 20, 2018
Racism sentinel Shaun King tweeted "Disgusting and heartbreaking […] Alan Maloney made high school wrestler Andrew Johnson cut off his dreads or lose the match. They were covered and gave him no advantage. So he cut them off. He won the match. Never should've been allowed."
King also referenced a tidbit which certainly complicates the situation: Two years ago Maloney had gotten into hot water for directing a racial slur at another (black) official during a social gathering.
Though Maloney's hair edict appears to have been appropriate and within the rules, his past use of racist language led to calls — including from the highest echelons — for his ouster from officiating.
Democratic State Assemblyman John Armato said Maloney's actions are "without a doubt a clear act of racial discrimination," and added he "should be banned immediately."
"This is sure to be traumatic experience that Johnson should have never encountered. I admire that Even [sic] in the face of discrimination this young athlete refused to let ignorance hold him back from a win. I will be reaching out to the Buena school board to ensure that this is dealt with properly," Armato said.
The New Jersey ACLU echoed Armato, proclaiming "This is not about hair. This is about race. How many different ways will people try to exclude Black people from public life without having to declare their bigotry?"
According to the National Federation of State High School Associations, wrestlers' hair cannot extend past the earlobes. If it does, they must wear a legal hair cap to cover it.

Johnson was wearing a cap, but it wasn't attached to the headgear as the rule requires, according to Buena graduate Ron Roberts, a wrestling referee of more than 20 years.

Johnson would've been in compliance in the past, but the rule changed within the past couple of seasons to require the cap to be attached to the headgear, according to Howie O'Neil, who's officiated for 44 years.

"The interpretation of the rule was applied correctly," said Roberts, who hadn't seen the video, but had heard of the incident. "The kid had to have legal head cover by rule or he's got to cut his hair." …

"As a precautionary measure, given the degree of attention being focused on this matter, the NJSIAA will recommend to chapter officials that the referee in question not be assigned to any event until this matter has been reviewed more thoroughly in order to avoid potential distractions for the competing wrestlers," [Executive Director of the New Jersey State Interscholastic Athletic Association Larry] White said.
Wrestling official Howie O'Neil said a problem is an inconsistency with referees enforcing the rules.
"Say I walk in a locker room and your hair is down over your earlobes and I make you cut your hair," O'Neil . "Well, last night he didn't make me cut my hair, now I'm the bad guy because the other guy didn't do his job and he let me go. That's why you've got to stick to the rules."
MORE: Transgender boy wins 2nd straight girls' Texas HS wrestling title
MORE: Student caught yelling slur has wrestling scholarship rescinded
IMAGE: Shutterstock.com
Like The College Fix on Facebook / Follow us on Twitter