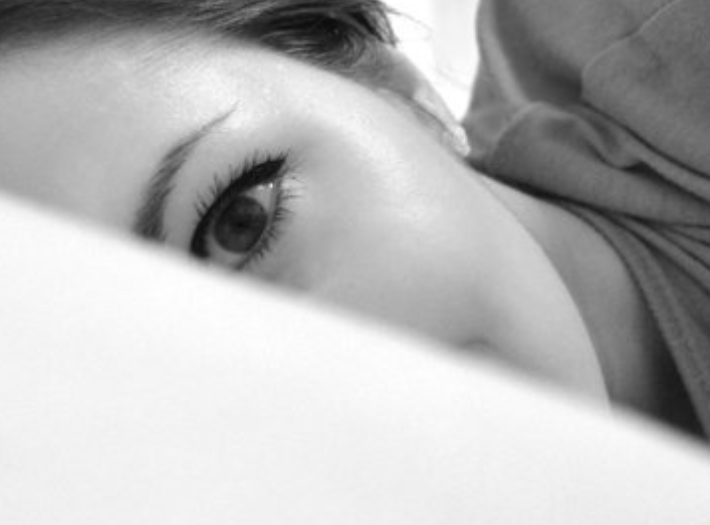 The New York Times has published a lengthy feature titled "Sex on Campus: She Can Play That Game, Too," a quasi-investigative piece that chronicled the sexual activities and proclivities of more than 60 female University of Pennsylvania students during the last school year.
The article, probably inadvertently, illustrated something that has become increasingly clear about the modern campus hook-up culture: women sell themselves far too short.
The anecdotal lede for the nearly 5,000-word report describes an ambitious female student who says the guy with which she engages in casual trysts isn't fit to hold a conversation with her, and she can't even have sex with him without a few drinks.
"We don't really like each other in person, sober," the UPenn student told The New York Times, adding "we literally can't sit down and have coffee."
The article included several other choice examples of female co-eds apparently oblivious of their own self-worth. They'll suck guys off after a party just so they can go home, or get drunk in order to go through with having sex with random guys, the Times reported.
Studies show men could care less about pleasing women during one-night stands, the article points out, yet female students treat the encounters as if they're a benefit of some sort.
(Interestingly enough, these female students who claim they find nothing wrong with their sexual behavior declined to have their names published.)
The article reports most female students who engage in random romps say they do it because they're too busy for love or relationships as they cram for classes, join student clubs, undertake ambitious internships and so on.
I, and many others, say these young girls are only fooling themselves.
The article fails to mention pregnancy and abortion, or the prevalence of STDs, or whether any of these girls insist on protection, especially when it comes to all the apparent blow jobs they're doling out.
It does cite the prevalence of alcohol consumption linked with these casual hook ups, however, and the rising tide of alcohol-fueled sexual assaults. The article also mentions not all female students feel the same way their "enlightened" female peers do.
"Others longed for boyfriends and deeper attachment," the New York Times reported. "Some women described a dangerous edge to the hookup culture, of sexual assaults and degrading encounters enabled by drinking and distinguished by a lack of emotional connection."
And although the article's author did not specifically connect why this set of more cautious female students face such unhappy situations, the piece did in fact answer that matter elsewhere, noting:
"Nationally, women now outnumber men in college enrollment by 4 to 3 and outperform them in graduation rates and advanced degrees. Some researchers have argued that the gender imbalance fosters a culture of hooking up because men, as the minority, hold more power in the sexual marketplace, and they prefer casual sex to long-term relationships."
Of course men prefer casual sex, and they get it from all too willing females on campus, as these misguided gals sure do "play that game, too," as the headline noted. Unfortunate and sad.
If you want to read the whole piece, click here. Or, here are a few interesting snippets:
… Until recently, those who studied the rise of hookup culture had generally assumed that it was driven by men, and that women were reluctant participants, more interested in romance than in casual sexual encounters. But there is an increasing realization that young women are propelling it, too. …

"It's kind of like a spiral," she said. "The girls adapt a little bit, because they stop expecting that they're going to get a boyfriend — because if that's all you're trying to do, you're going to be miserable. But at the same time, they want to, like, have contact with guys." So they hook up and "try not to get attached."

… Women said universally that hookups could not exist without alcohol, because they were for the most part too uncomfortable to pair off with men they did not know well without being drunk. One girl, explaining why her encounters freshman and sophomore year often ended with fellatio, said that usually by the time she got back to a guy's room, she was starting to sober up and didn't want to be there anymore, and giving the guy oral sex was an easy way to wrap things up and leave.

In November of Haley's freshman year, a couple of months after her first tentative "Difmos," or dance-floor makeouts, she went to a party with a boy from her floor. She had too much to drink, and she remembered telling him that she wanted to go home.

Instead, she said, he took her to his room and had sex with her while she drifted in and out of consciousness. She woke up with her head spinning. The next day, not sure what to think about what had happened, she described the night to her friends as though it were a funny story: I was so drunk, I fell asleep while I was having sex! She played up the moment in the middle of the night when the guy's roommate poked his head in the room and asked, "Yo, did you score?"

Only later did Haley begin to think of what had happened as rape — a disturbingly common part of many women's college experience. …

… A friend of hers, Kristy, shared a story about a different kind of coercion. She had been making out with a guy at his house, not sure how far she wanted to go, when he stood up and told her, "Get down on your knees."

At first she froze. "I was really taken aback, because I was like, no one has ever said that to me before," she said. Then he said something like, " 'I think that's fair,' " she recalled. When she still hesitated, he pushed her down.

"It was at that point that I was like, 'I'll just do it,' " she said. "I was like, ' "It will be over soon enough.' "
Jennifer Kabbany is associate editor of The College Fix.
CLICK HERE to Like The College Fix on Facebook / Follow us on Twitter: @CollegeFix
PHOTO: DispicableAlexis/Flickr