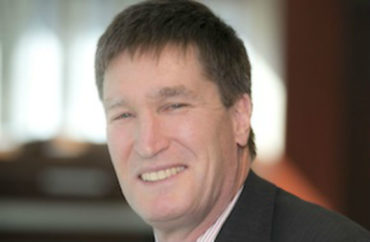 He also harmed its reputation and made retention harder, dean says
When your university punishes you for using a racial slur in a pedagogical context, don't question the decision. It may try to strip you of tenure and fire you as a result.
That's what's happening to Paul Zwier, a law professor at Emory University who was barred from teaching required courses a year ago for allegedly referring to the word "nigger" in discussing the facts of a civil rights case with his class.
The white professor (above) was placed on leave shortly after that, for telling an offended student that Zwier had been slurred as a "nigger-lover" for his earlier work as a civil rights activist. He was also banished from campus and remains suspended indefinitely.
Student activists have long demanded his firing, saying he threatens their "emotional well-being."
The private university has ignored criticisms from academic freedom organizations and is now pushing for Zwier to lose tenure and his job, according to a July letter from the American Association of University Professors to Emory.
The Daily Report, a law publication, cited the letter in a late August article on Zwier's continuing fight against Emory, which has yet to schedule any of his classes for this fall.
MORE: Zwier placed on leave after student entrapment
His lawyer Lee Parks told the publication that Emory had scheduled an Oct. 4 "closed hearing" before the Faculty Hearing Committee:
The committee holds hearings, issues findings of fact and makes recommendations to the university when a faculty member faces suspension or possible termination.

Parks said [then-interim Dean James] Hughes recommended Zwier's termination in June after the professor asked for a hearing on his indefinite suspension. Hughes does not have authority to discipline Zwier without the faculty committee's approval, Parks said.
According to the Daily, the AAUP intervened after a retired Emory law professor called on the organization and American Bar Association to rebuke the law school for its treatment of Zwier.
Asking for hearing 'cast doubt on the sincerity of his apology'
The July 10 AAUP letter followed Emory's June 14 response to the academic freedom organization, which did not offer "specific comment" on AAUP's concerns, according to Gregory Schultz, director of AAUP's Department of Academic Freedom, Tenure, and Governance.
Provost Dwight McBride simply justified Emory's action based on AAUP's own Statement on Professional Ethics, but the facts of Zwier's case do not implicate the ethics statement, Schultz wrote.
AAUP got a copy of Hughes' June 10 letter to the chair of the Faculty Hearing Committee, which outlined Emory's case for firing Zwier. It described his two uses of the n-word – which Schultz characterized as "germane to his pedagogical purpose" – as violating the university's policy on "discriminatory harassment" and its standards of conduct.
The "nigger-lover" incident in Zwier's office showed "extremely poor judgment, and both that incident and his recent letter to the committee [requesting a hearing on the suspension] cast doubt on the sincerity of his apology and his fitness for continued service," Hughes wrote to the committee chair, Prof. Aryeh Stein.
Hughes, who stepped down as interim dean in July, said Zwier's actions caused "disruption and turmoil" worse than he had ever seen in 27 years on Emory's law faculty. They made led students of color wary to recruit their peers to the law school, and some have talked of transferring.
MORE: Students demand firing of Zwier for threatening 'emotional well-being'
"Moreover, the incident has had an overwhelmingly negative impact on the reputation of the Law School," Hughes wrote. (The Daily cited another rationale offered by Hughes in correspondence with AAUP: He kicked Zwier off campus because his presence was "needlessly disruptive.")
The specific cause against Zwier is that he showed "incompetence," "moral delinquency" and "other such adequate cause," with Hughes further stating that Zwier "cannot be trusted to refrain from using the racial slur or other derogatory language again in the future."
Schultz told the provost in the July 10 letter that AAUP's investigations are "replete with accounts of professors dismissed for cause … because their administrations held them accountable for reputational harm, adverse effects on student recruitment and retention, alumni dissatisfaction, and the like."
Emory's rationale for firing Zwier seems predicated on these factors, and the administration has yet to provide "legitimate grounds for dismissing him," Schultz wrote: Two uses of the n-word "relevant to the topics being discussed in a class" cannot constitute a "hostile environment" and do not implicate Zwier's "professional fitness."
The letter demanded that Emory provide a faculty hearing to Zwier, whose suspension at that time was in its ninth month.
MORE: Emory faces censure complaint for punishing Zwier
The Foundation for Individual Rights in Education, which has also been pressuring Emory to drop the case against Zwier, denounced Emory for its apparent retaliation against Zwier's request for a hearing, which had nothing to do with "his in-class speech."
Adam Steinbaugh, director of its Individual Rights Defense Program, noted that FIRE had been critical of Zwier's resolution of the original n-word complaint. The professor agreed to revise the teacher's manual for his textbook in a bid to "avoid offending students," which has negative implications for "all professors whose coursework covers sensitive material."
Steinbaugh called on Emory to follow the lead of another private university, The New School in New York, which "wisely and quickly departed from its path" of punishing an instructor who quoted a use of the n-word by black author James Baldwin.
The New School exonerated Laurie Sheck, a novelist and Pulitzer Prize finalist, of all charges following publicity by FIRE and a national outcry. She had been accused by a white student who was upset by her quote of Baldwin.
"That response recognized that while academics may make mistakes or be unwise in how they approach offensive language or material," Steinbaugh wrote, "academic freedom and freedom of expression embrace the ability of faculty members to make such mistakes and of students and colleagues to respond vociferously. It does not mean that a faculty member is not competent to teach their subject matter."
Read the AAUP letter to Emory, Daily Report article and FIRE's response.
MORE: Universities repeatedly discipline professors for referring to the n-word
IMAGE: Emory Law School
Like The College Fix on Facebook / Follow us on Twitter