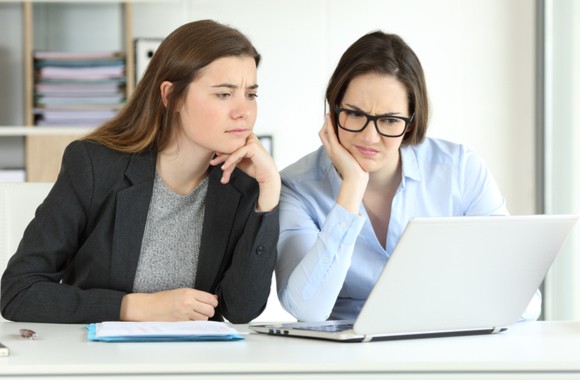 'Never seen anything like it'
The coronavirus pandemic has hit men and women across the board in virtually every profession, but it may be having an outsized effect on female academics, whose research has reportedly dropped significantly as the disease has spread through the country.
The editors of two different research journals say they've been "observing unusual, gendered patterns in submissions. In each case, women are losing out." Inside Higher Ed reports that the editors of an additional journal claim that "overall submissions by women are up right now, but that solo-authored articles by women are down substantially."
Data indicate that male academics may be taking advantage of increased downtime during the lockdowns and quarantines by performing more research:
David Samuels, co-editor of Comparative Political Studies, in response shared that submissions to his journal are up 25 percent so far in April, compared to last year. That increase was driven entirely by men, however, he said. Women's submissions stayed flat.
There are also indications that a significant portion of the decrease in women's academic work may be due to the divisions of labor that husbands, wives, mothers and fathers practice at home:
The revelations generated much chatter, including from gender studies scholars and women in all fields who are desperately trying to balance teaching and otherwise working from home with increased caregiving responsibilities. Those responsibilities include all-day minding of children due to school and daycare closures, homeschooling, and the cooking and cleaning associated with having one's family at home all day, every day. Women are also spending time checking in with friends, relatives and neighbors.
The gendered work habits of men and women—in which women tend to assume more domestic work while men focus on more professional labor—was a well-known phenomenon before the pandemic and likely has been exacerbated by it. Women's work priorities were and are different, as well: "Female academics, as a group, also struggled more with work-work balance, as well: numerous studies show they take on more service work than men and are less protective of their research time, to their detriment."
One scholar with two small children remarked that her husband "is working full-time at home, as am I, and what I'm finding is for men, there is more of an expectation that he can be working all the time than there is for me."
Some studies have indicated that, when given the choice, most women will opt for a work-life balance more oriented toward home life, even in countries like Sweden with extraordinarily generous pro-female labor policies.
MORE: Make STEM 'less competitive' to ensure it's inclusive to women, researcher argues
IMAGE: Antonio Guillem / Shutterstock.com
Like The College Fix on Facebook / Follow us on Twitter