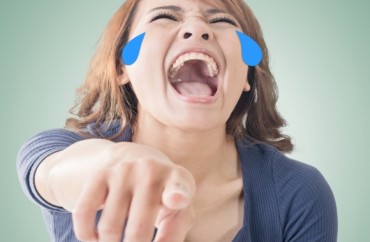 Dumped for an anti-prison trans activist
Six months before Hampshire College took down its American flag in the wake of Donald Trump's election, its students nixed a Chinese-American HIV researcher as commencement speaker.
Why? She wasn't intersectional enough.
Emily Wong's disinvitation from the Massachusetts liberal arts school is one of the more unusual situations recounted in a year-end report by the Foundation for Individual Rights in Education (FIRE).
The free-speech group reported a record number of speaker disinvitation attempts across the United States in 2016 – more than double the previous year.
Much of the spike can be attributed to one "dangerous" speaker whose campus events have been met with hostile protests and sometimes canceled proactively by universities themselves.
Majority of attempts were 'successful'
FIRE has been chronicling attempts by students and faculty to stop perceived controversial speakers from lecturing on campus since its first disinvitation report came out in 2014.
Individual Rights Defense Program Director Ari Cohn told The College Fix he created the disinvitation database – which tracks incidents as far back as 2000 – after the first report generated "widespread interest in exploring the disinvitation issue."
He wanted "the media and the public to examine the data we used" for the 2014 report, "and conduct their own analysis of the phenomenon," he said: The problem "has gotten worse in recent years."
MORE: University bans American flag to combat 'hate-based violence'
This year saw 43 incidents in which speakers faced opposition, compared to 21 in 2015.
"The increasing unwillingness to allow anyone on campus to hear ideas with which one disagrees poses a grave risk to students' intellectual development," said Cohn in a statement.
Of those 43 disinvitation attempts, 24 were successful, including those against writer and pundit Ben Shapiro, Wall Street Journal columnist Jason Riley and the aforementioned Dr. Wong of Massachusetts General Hospital.
The lucky speakers who survived their disinvitation attempts include former U.S Secretary of State Madeline Albright and American Enterprise Institute scholar Charles Murray.
MORE: Students demand homeland secretary's disinvitation, he's scary
Reasons for disinvitation are numerous, with most attempts catalyzed by a speaker's views on a particular issue. Recurring issues included views on race, gender and "Israel/Palestine."
The only category to feature more disinvitations "from the Right" than "from the Left" was "views on abortion/contraception." Four of those involved opposition to pro-choice speakers at Catholic colleges, and the other, opposition to a pro-life speaker at the University of Chicago.
Transphobia more interesting than African medicine
Other attempts were triggered by a more benign reason: Students don't think a particular speaker is diverse enough.
Dr. Wong – celebrated by Hampshire President Jonathan Lash for her work with "communities of color" in South Africa – was not disinvited for any particular viewpoint.
FIRE's listing for Wong says "she could not 'directly address student concerns' such as transphobia, racial issues, and sexual violence."
MORE: Virginia Tech takes back disinvitation of black conservative scholar
Lash had invited Wong, whom he got to know while staying at the hospital, without consulting students after several higher-profile speakers turned down the college.
Wong was replaced with Reina Gossett, an activist who works "intersections of trans justice and prison abolition" and holds an "activist-in-residence" fellowship at Barnard College's Social Justice Institute.
.@TeenVogue Moments in 2016 That Made Me Proud to Be Queer: Reina Gossett's address at Hampshire Commencement https://t.co/wsfaWg1DP3

— Hampshire College (@hampshirecolg) June 30, 2016
More than a quarter of disinvitations for one speaker
In a league of his own was gay conservative provocateur Milo Yiannopoulos and his "Dangerous Faggot Tour" of college campuses, which kicked off at Rutgers University in February.
His FIRE disinvitation listings run the gamut from three to six categories each.
Yiannopoulos was subject to at least 12 disinvitation attempts, with four speecheds successfully "revoked" (University of Miami, New York University, North Dakota State and DePaul University) and one devolving into chaos once it started.
In that incident, at DePaul, two protesters jumped onto the stage and hijacked the microphone. Security did not intervene, and the melee prevented his speech from continuing.
FIRE considers this a disinvitation attempt by way of "substantial event disruption." When the DePaul College Republicans attempted to re-invite Yiannopoulos, the university overruled the club – the second disinvitation.
Yiannopoulos is typical of disinvited speakers in that they overwhelmingly come from the right side of the political spectrum.
MORE: NYPD commissioner finally gives speech that students shut down
Only five of the disinvitation attempts came from the right in 2016, according to FIRE. Three had no conventional ideological motivation, including Armenian-American activists who shut down a military historian's talk on modern-day Turkey's founder last month.
FIRE notes the harm that disinvitations can have on the intellectual life of a college campus.
"The growing trend of disinvitation attempts will make students and administrators increasingly reluctant to invite potentially controversial speakers in the first place, ultimately harming intellectual exploration and critical thinking on campus," said FIRE's Cohn.
MORE: Students want disinvitation of trans-skeptic feminist icon
Like The College Fix on Facebook / Follow us on Twitter
IMAGE: Shutterstock
Like The College Fix on Facebook / Follow us on Twitter