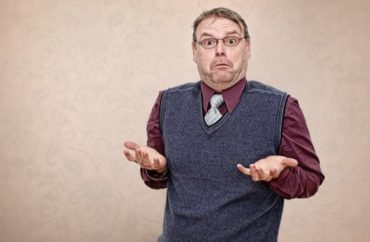 The National Education Association, the nation's largest teachers union, has scrubbed pro-critical race theory "business items" from its website according to a new report.
Just The News notes the deletions come just a few days after the conclusion of the NEA's 100th Representative Assembly.
Indeed, in The College Fix's report about several NEA RA proposals, links to CRT-related business items had been directed to the union's main Representative Assembly page. (They've now been edited to include cached versions).
Searches from that page for specific item numbers actually prompt users to search for business items with that number (see below image). However, clicking the relevant button redirects you to … the main RA page.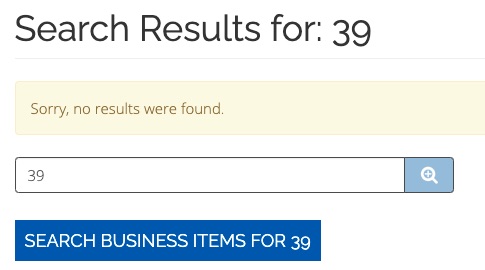 Heritage Action's Jessica Anderson and popular CRT critic James Lindsay archived a few of the disappeared items and posted them on Twitter.
One, "New Business Item A," calls for "an additional $675,252 to establish 'a task force that identifies the criteria for safe, just, and equitable schools, including exploring the role of law enforcement in education.'"
This task force would "advocate for just funding formulas that remedy pervasive resource disparities based upon race, income, and geographic wealth patterns, and advocate for no-cost higher education." It would train school personnel, including teachers and administrators, in "cultural responsiveness, implicit bias, anti-racism, trauma-informed practices, restorative justice practices and other racial justice trainings."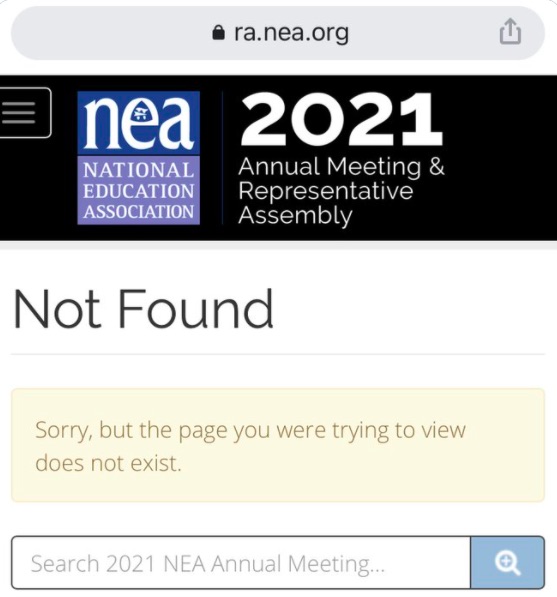 Perhaps the most controversial of the adopted resolutions is Item 39, which would "organize a 'team of staffers' to 'fight back against anti-CRT rhetoric'" and "oppose attempts to ban critical race theory and/or The 1619 Project." It also would have the NEA join with Black Lives Matter and the far-left Zinn Education Project in calling for a "national day of action" to teach about racism and oppression on George Floyd's birthday (October 14).
Item 2 (linked here using a cached Bing page) says the NEA should "research the organizations attacking educators doing anti-racist work," and then make recommendations to local affiliates when they are "attacked."
Just The News reports no one from the NEA "has confirmed nor denied" taking down the New Business Item pages. The College Fix has an inquiry in to the union and will update this story accordingly upon receipt of a response.
MORE: Nation's largest teachers union goes on the offensive re: CRT
IMAGES: Barnaby_Chambers/Shutterstock.com; NEA RA page screencap; Jessica Anderson/Twitter screencap
Like The College Fix on Facebook / Follow us on Twitter