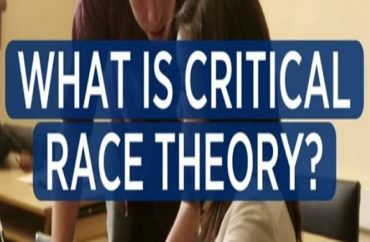 The nation's largest teachers union, the National Education Association, discussed critical race theory (CRT) at its 100th Representative Assembly over these last few days, and it has gone on the offensive.
According to Education Week, "several of the proposed new business items" requested that the union officially oppose efforts to "regulate what students learn about the history of race in America" and "to support the teachers who are doing anti-racist work."
Kentucky delegate Kumar Rashad offered a resolution which states the NEA should "share and publicize" information about what CRT is and what it is not, and organize a "team of staffers" to "fight back against anti-CRT rhetoric."
Rashad's New Business Item 39 also would:
Provide an already-created, in-depth, study that critiques empire, white supremacy, anti-Blackness, anti-Indigeneity, racism, patriarchy, cisheteropatriarchy, capitalism, ableism, anthropocentrism, and other forms of power and oppression at the intersections of our society, and that we oppose attempts to ban critical race theory and/or The 1619 Project. …

Join with Black Lives Matter at School and the Zinn Education Project to call for a rally this year on October 14—George Floyd's birthday—as a national day of action to teach lessons about structural racism and oppression—even in places where it is illegal and requires civil disobedience.
Rashad's item seeks "truthful and age-appropriate accountings of unpleasant aspects of American history," and notes that the NEA should indicate that by teaching such, it is "reasonable and appropriate" that lessons and curricula make use of "academic frameworks for understanding and interpreting the impact of the past on current society, including critical race theory" (emphasis added).
MORE: San Diego school district is sneaking CRT into classrooms
Further, Item 39 calls for the NEA to hold a "listening tour" for its members in order to educate them on "honesty in education," including CRT. NEA President Becky Pringle should do the same in public statements.
Pringle said last week that efforts to restrict the teaching of "systemic racism" is "senseless fearmongering."
Oregon delegate Stephen Siegel was behind New Business Item 2 which recommends the NEA do research into organizations which oppose CRT, such as the Heritage Foundation. In its story, Education Week portrays the group Parents Defending Education as having done something sinister by posting online a teacher professional development meeting. In that meeting, a teacher says educators who don't get with schools' anti-racism programs are looking to get terminated from their positions: "If you're going to come with those old views of colonialism, it's going to lead to being fired, because you're going to be doing damage to our children—trauma."
Siegel said the union needs to be better prepared for such "attacks" from "right-wing media."
As noted extensively by The College Fix, the 1619 Project has been blasted as "flawed" and "revisionist," so much so that The New York Times had to "secretly erase" its claim that 1619, not 1776, is the United States' true founding. Project creator Nikole Hannah-Jones had lied about just this, and clandestinely deleted a tweet to this effect. And that's only for starters regarding this new "history."
The Zinn Education Project is a far-left outfit which early last month organized rallies to protest anti-CRT legislation. Most recently, its members pledged to outright defy state laws restricting CRT.
Read the Education Week article.
MORE: Teachers union gave nearly $20 million to Dems before influencing CDC school reopening guidance
IMAGE: Heritage Foundation / YouTube screencap
Like The College Fix on Facebook / Follow us on Twitter