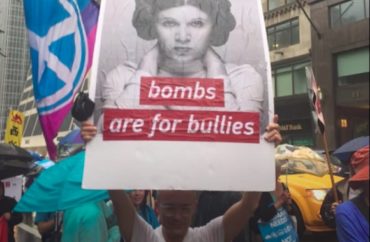 Probably the last thing we need right about now is to treat our nuclear weapons policy like a freshman sociology or women's and gender studies course.
After all, leaders of the other world powers, especially China's Xi Jinping and Russia's Vladimir Putin, have been (rightly) laughing at the Biden administration's misplaced focus on all things green and race, gender and sexuality.
Alas, the Carnegie Corporation believes our nuclear policy would be better served by injecting — wait for it! — a feminist perspective into it.
The concept of "Feminist Foreign Policy" states that "for decades, nuclear weapons treaties, policies, and practices have been developed and negotiated in deeply patriarchal and elitist spaces [not to mention Western], reinforcing unequal social and political power structures around the world."
Carnegie's report, "Finding Feminism in Nuclear Policy," says the world should be "listening to" and "learning from" women such as South Africa's Makoma Lekalakala and Liz McDaid (who held vigils against nuclear power agreements in that country) and the Mexican activist group Madres Veracruzanas ("Veracruz Mothers," which had protested the use of nuclear power).
"Finding Feminism's" Recommendations and Concluding Remarks sections seem like a summary from the typical  university "studies" course. The former says those in charge of nuclear policy need to "design inclusive spaces to ensure a greater diversity of voices and perspectives" and that "women and historically marginalised groups must be meaningfully involved in decision-making processes" at the highest levels.
MORE: Scholars argue field of nuclear science is racist
And here's part of the latter:
The role of all policy, filtered through a feminist lens, must focus on rebalancing power inequalities, eliminating systems of oppression, and actively supporting the needs of the most marginalised in society. By challenging the militarised conceptions of what makes a person or a community safe, we can begin to build a world in which more people can experience wellness and peace.

This also means scrutinising how institutions, both global and local, perpetuate patriarchal, white supremacist, and capitalist systems. Within foreign policy, particularly nuclear policy, this means actively working to counter the gendered and racialised concepts of who can make 'good' policy and which countries are 'rational and responsible' enough to possess nuclear weapons. Ultimately, the only way to prevent the use of nuclear weapons is to eliminate nuclear weapons.
The "gendered" and "racialised" nonsense notwithstanding, the world probably sleeps a lot better knowing the countries of the aforementioned activists don't have nuclear weapons, especially given their highly corrupt governments and sky-high crime rates.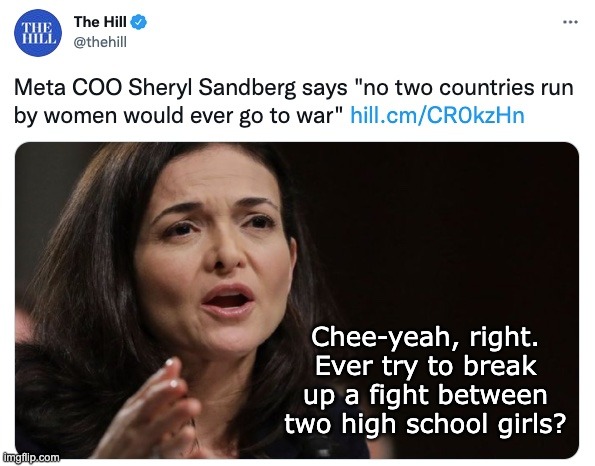 In actuality, the white guys largely responsible for the Atomic Age haven't done all that bad a job. The Manhattan Project ended World War II a lot quicker, and a whole new realm of science took off and expanded. Not a single nuclear weapon has been used in warfare since August 9, 1945 — 77 years.
Nuclear power also is a terrific (and green) alternative to fossil fuels — or was until folks like Lekalakala and McDaid got their way. Contrary to the tree huggers' desires, no current power source comes risk-free, and nuclear power plant technology has improved substantially since the days of Chernobyl and Three Mile Island.
Small thorium reactors sure sound a lot better than tearing apart the landscape for lithium and nickel to make electric car batteries for the one percent.
MORE: Teenage genius designs smaller, safer nuclear power plant
MORE: Princeton course explores link between 'settler colonialism' and 'nuclear science'
IMAGES: Tedx Talks/YouTube; Twitter screencap (embellished)
Like The College Fix on Facebook / Follow us on Twitter