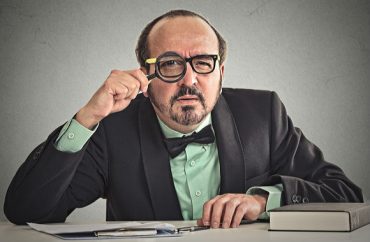 The University of Illinois "improperly applied exemption rules" to almost two-thirds of public records requests it received under the Freedom of Information Act and Open Meetings Act.
So says a report by the non-partisan Better Government Association.
The BGA examined how the (state) attorney general's Public Access Counselor's office — which decides what records should be exempt — ruled on FOIA and OMA requests between April 2010 and March 2018. Over 28,000 total inquiries were included.
The university ranked second when it came to unwarranted records denials, coming in behind only the city of East St. Louis (which achieved a remarkable 100% denial rate).
Thomas Hardy, the UI FOIA officer and spokesman, told The Daily Illini that the BGA "does not explain the data reported very well."
"We don't think it accurately reflects the totality of FOIA compliance at the U of I System, a highly decentralized organization with two major research universities that must comply with federal laws regarding student (FERPA) and patient (HIPAA) privacy, and interpret more than three-dozen state FOIA exemptions in the course of annually processing more than 1,000 FOIA requests and providing thousands of responsive documents to requestors," Hardy said.
In written responses, Hardy said the BGA neglected to contact the University System before the release of its findings to inquire whether there are circumstances or context that might contradict those findings and more accurately reflect the system's commitment to FOIA compliance in the letter and spirit of the law.

Annum Haider, civic engagement and research analyst at the BGA, said they broke down the available data to determine how often public bodies had or hadn't violated FOIA and OMA, according to the PAC. …

Hardy said, in addition to full compliance with FOIA in the letter and spirit of the law, the U of I System's FOIA administrator conducts orientation sessions with administrative and academic units across the system, and all personnel engaged in processing FOIA requests take a mandatory online state training. …

"The University of Illinois System was a transparency pacesetter when it started posting a public FOIA log in 2009, the first public body to do so and well before the changes in Illinois FOIA," Hardy said.

The University system has maintained transparency by logging public records requests and response letters.

However, the log has not been updated since Spring 2017.
The BGA's Haider said if a citizen believes his request has been improperly rejected, he can reach out to the PAC. However, the PAC cannot coerce an institution (like UI) to follow its advice: "There are a lot of different ways to do or not do what the PAC office says."
Haider said if a person really wants information from a public body but has been denied, he should file a lawsuit.
MORE: Virginia bill would let colleges easily block routine FOIA requests
MORE: Court rules public colleges can't hide fundraising activities from FOIA requests
IMAGE: pathdoc / Shutterstock.com
Like The College Fix on Facebook / Follow us on Twitter