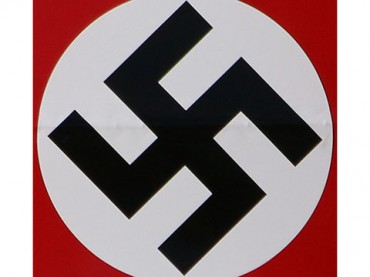 The California Assembly and Senate approved a resolution this week that "condemns anti-Semitic activity on University of California campuses" and "urges individual campuses to each adopt their own similar resolutions," the Daily Bruin reports.
It doesn't go far enough for one Jewish group. Tammi Rossman-Benjamin, a faculty member at the Santa Cruz campus and co-founder of the AMCHA Initiative, said
she thinks the resolution does not offer a clear enough definition of anti-Semitism, advocating the adoption of the entire State Department definition [of anti-Semitism] by the University of California for a broader way to identify anti-Semitism.

"The thing that would make a difference would be a tool to actually identify anti-Semitism and have it be treated like all other bigotries," she said.
The full State Department definition – which includes "demonizing Israel, applying a double standard to Israel and delegitimizing Israel" – could be used to inhibit discussion on Israel-Palestine issues on UC campuses, according to Liz Jackson, an attorney with Palestine Legal:
"This has a very serious chilling effect because it is scary for people on campus to engage in (the Israeli-Palestinian) issue because they know they could be publicly smeared as an anti-Semite, called out by the chancellor, targeted with hate mail," Jackson said. "It really hurts the educational environment. Where else can you have your worldview challenged and engage in tough issues?"
UC regents will discuss anti-Semitism among "many issues of intolerance" at their September meeting, the Daily says.
RELATED: UC considers unconstitutional speech codes to punish anti-Semitism
RELATED: All BDS activities could be defined as 'anti-Semitic' under University of California proposal
RELATED: Anti-Semitism, free speech, and progressivism
Like The College Fix on Facebook / Follow us on Twitter
IMAGE: Leo Reynolds/Flickr