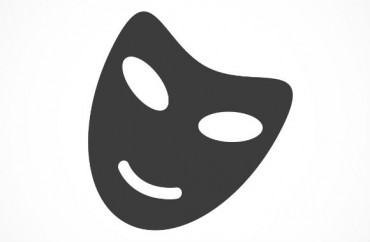 In the latest incident of "blackface," a Pennsylvania elementary school principal is in hot water for dressing up as "Family Feud" host Steve Harvey last summer during a teacher inservice.
It seems the story is getting press now due to accusations the school district tried to sweep the matter "under the rug."
According to a statement by the Southern York County School District, Friendship Elementary School's Lisa Boyer dressed up as the game show host for a "team building" exercise with staff at the very beginning of the school year. Boyer wore "a man's suit, a stocking to cover her hair, a fake mustache and makeup on her face to darken her skin color."
According to the York Daily Record, staff members admitted they were "surprised" at what Boyer did; however, they stated "very openly that they did not believe […] her intent was to offend in any way."
Superintendent Sandra Lemmon denies any attempt to "sweep under the rug" what had happened. She says Boyer was disciplined for her actions, and she had apologized to the staff members present at the inservice.
@sam_ruland The principal at Friendship Elementary school in Glen Rock pa held a meeting in black face. This is not ok! The superintendent is a good friend of hers and did nothing about it.. Name Lisa Boyer pic.twitter.com/gUMQrM4bL7

— Danny Boyce (@TheCoachesPick) January 21, 2019
As you might expect, all that was insufficient. From the story:
Sandra Thompson, president of the York NAACP, said if the teachers present —regardless of race — were not offended by Boyer's actions, then the education system may need even more work than she thought. …

"As an educator, Boyer's actions suggest she is not fostering an inclusive environment for young children to learn and grow comfortably and freely," said Melissa Plotkin, a spokeswoman for the York Jewish Community Center.

What did this "handling" look like, [Pennsylvania Human Relations Commission Executive Director Chad] Lassiter questioned. Who was consulted? What action was taken?

"This teacher as an educator has to know that putting on blackface is beyond absurd. It is racially insensitive." Lassiter said. "White privilege allowed the principal to not see that anything that she did was racially insensitive, and what follows is a continuation of a hollow apology."

Although Boyer has said her intent was not offend anyone, it leaves room for speculation, Thompson said.

"You intended to dress as Steve Harvey which is not a problem, but then you intentionally acted to dress in blackface," Thompson said. "So if you are going to dress in blackface, what do you think that blackface means? How do you think it is regarded? You would have to say that in 2018 you had no knowledge that blackface is offensive. And if a principal and educator is to say that, we really have a problem."
Plotkin said she didn't want to see Boyer lose her job, but added that something "proactive" needs to happen, like a "training session." Lassiter, a "national expert" on race relations according to the Daily Record, said he'd be happy to come to the school to lead one on "bias and racial sensitivity."
Lassiter currently is involved in another matter of, er, import: that of a high school refusing to ditch the nickname "Redskins." He referred to this issue as a "teachable moment on colonialism."
MORE: U. Oklahoma president is 'tool of whiteness' after blackface incident
MORE: Students want to fire Purdue prof for 44-year-old 'blackface' photo
IMAGE: VectorDOTdesign / Shutterstock.com
Like The College Fix on Facebook / Follow us on Twitter