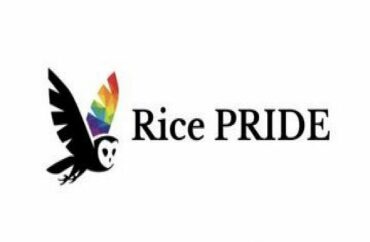 'Look forward to Pride's upcoming tour to Gaza, where its members will undoubtedly feel comfortable and safe'
The Rice University LGBTQ student group Rice Pride has severed ties with the Houston chapter of the Jewish organization Hillel due to it, among other things, "invalidating [the] Palestinian experience and heritage."
Rice Pride Co-President Cole Holladay (pictured) said Hillel International's "standards of partnership […] are incompatible with the operating mission of Pride" and have been used to "cut ties or spark conflict with other organizations that support Palestine," The Thresher reports.
Co-President Jorge Arnez (pictured), who says on the Rice Pride website that he "hope[s] to help build the same level of community for everyone at Rice so we can maximize the amount of queer joy," noted the cutting of ties isn't related to any specific actions of the Houston Hillel.
He said, however, since the Houston chapter is "under the direction of Hillel International […] that's enough for a lot of students."
Arnez pointed to May's "Israel at 75" conference which featured a protest by Rice's Students for Justice in Palestine.
In a statement posted on Instagram, Rice Pride acknowledged its decision "likely weighed heavily on the hearts of queer Jewish students," but reiterated that Hillel's standards are "incompatible" with Pride's mission "to create an accessible and equitable space for queer students of all backgrounds."
Rice Pride also noted recent happenings at the University of Pennsylvania, alleging that Hillel chapter of "discrediting" and "racializing" a campus Palestinian literature festival.
Hillel's standards of partnership state that the group "will not partner with or host organizations that 'deny the right of Israel to exist … delegitimize, demonize, or apply a double standard to Israel; support boycott of, divestment from, or sanctions against the state of Israel; exhibit a pattern of disruptive behavior toward campus events or guest speakers, or foster an atmosphere of incivility.'"
MORE: Harvard hosts fiery Palestinian activist well known for antisemitic rhetoric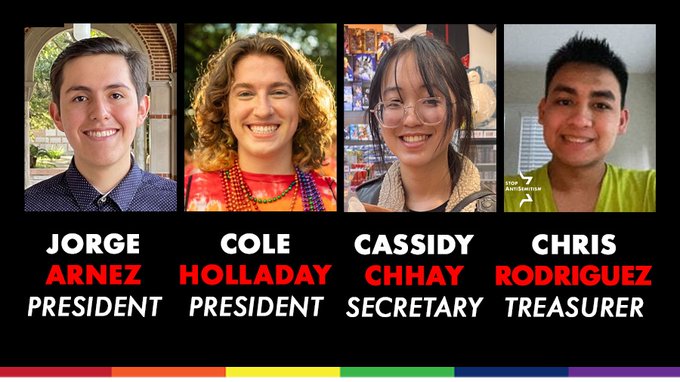 Houston Hillel Executive Director Kenny Weiss said his organization has "co-hosted 12 events since 2016" with Rice Pride, including "The Invisible Identities of Being Queer and Jewish," "Queering the High Holy Days" and "Reconciling Queerness with Religious Spaces."
Weiss said he wished Rice Pride had consulted with him prior to making a final decision, but Arnez said he didn't think that would have changed anything.
"We do believe that conversations between Pride and Hillel probably wouldn't have influenced them enough to repeal the standards of partnership that they currently have," Arnez said.
Arnez and Holladay also did not discuss the issue with Rice Pride members before ditching Hillel, saying such would have "likely further isolated Palestinian and Arab students who already felt excluded."
This decision led to at least one Pride member leaving the organization, The Thresher noted.
Holladay said Pride regretted that its decision came about during the Jewish High Holy Days: "[The timing] was something we overlooked […] we acknowledge that this time of the year is really important for Jewish people."
The College Fix asked Arnez and the Students for Justice in Palestine via email how many events Rice Pride and SJP have co-hosted; neither responded.
More seriously, this is yet another example of "Jews Don't Count." Rice PRIDE cuts ties to Hillel to make "Arab and Palestinian students feel safe." And Jewish students at Rice, knowing that the umbrella Jewish group on campus is being boycotted? Don't count. https://t.co/sA3drcS9VG

— David Bernstein (@ProfDBernstein) September 28, 2023
Rice Pride announced over the Jewish high holidays that they're siding with anti-Israel propaganda over reality.

We have a question:

Will they do anything to highlight the plight of LGBT Palestinians living under a regime where they are threatened?https://t.co/NzWElTjp6G

— CAMERA on Campus (@CAMERAonCampus) September 28, 2023
Right now The College Fix has a back-to-school campaign to help us continue to support our amazing student journalists. A donation today will be matched thanks to a generous limited-time matching gift opportunity from a friend of The Fix! CLICK HERE for more details — and thank you!
MORE: Brooklyn College schedules mandatory implicit bias training on Yom Kippur
IMAGES: Michael Arria, StopAntisemitism/X
Like The College Fix on Facebook / Follow us on Twitter