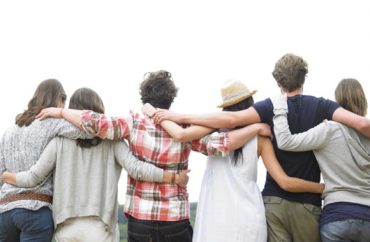 HOUSTON – A campus-wide vigil at Rice University on Wednesday night meant for students to stand together in the wake of a Trump presidency literally included a massive group hug.
The event was billed by organizers as a safe place: "Rice is and will continue to be a safe place for you."
"You should be comfortable being yourself on this campus. Your voice is wanted, it is desired. Let's spend a few moments locking arms, holding hands, and feel like one big family. We are one Rice," a student organizer shouted to the crowd.
With that, roughly 150 students shuffled into a big circle, arms locked together. They stood for a moment of silence and a few chuckles before singing the school's anthem.
It's not the only reaction to the election planned at the Houston-based private university. One Rice club event scheduled Saturday aims to "actively brainstorm ideas and create solutions to ensure the safety of our fellow Americans" in the aftermath of the election. Goals for the event include increasing "mutual understanding and empathy" and to "pave a way for a new dawn."
Rice Health Advisors, students whose role mainly consists of providing other students with cold medicine and condoms, posted their phone numbers on a Rice Facebook group in case anybody wanted to talk.
An email sent Wednesday by the Women's Resource Center said "Please take care of yourselves in this stressful time. The WRC will be holding a destress hour at 8 pm tonight in the Women's Resource Center office. Drink water, go for a walk, take some deep breaths."
Members of the university's "Queer and Allies" club received an email alerting them to resources for Rice's Wellbeing Center and LGBT centers across Houston. The email concluded urging students to "please use whatever resources you need to process."
MORE: Ivy League university hosts post-election 'Breathing Space': Puppy cuddling, coloring, chocolate
MORE: Cornell students hold 'Cry In' over Trump victory
Like The College Fix on Facebook / Follow us on Twitter
IMAGE: Shutterstock