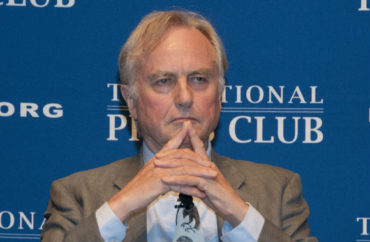 Popular evolutionary biologist Richard Dawkins was accused of "violent speech" and "transphobia" this month after criticizing "tyrannical" transgender activists who deny that "sex is binary."
On Tuesday, Dawkins, a renowned atheist and former Oxford University professor, stated that YouTube restricted his account after he interviewed author Helen Joyce about her new book, "Trans," on his podcast. A British journalist, Joyce has been critical of "trans radicalism."
"Joyce is extremely well-informed in her subject and she spoke cogently, soberly, reasonably," Dawkins wrote on X. "But one of YouTube's in-house judges heard only hate. And tried to censor the interview."
He stated YouTube restricted his ability to advertise on the video interview, but X and owner Elon Musk "sensibly" overruled the claim that he engaged in "violent speech."
On July 26, I interviewed Helen Joyce about her book Trans. @YouTube has restricted our video's licence to advertise. Thankfully, @X /@elonmusk sensibly over-ruled the complaint that I had engaged in "violent speech".

In response to this I wrote an article explaining how…

— Richard Dawkins (@RichardDawkins) August 22, 2023
Dawkins also criticized radical transgender activists in a column in the July-August issue of The New Statesman, writing that it is "wrong" to claim "lived experience and personal choice trump biology."
"You can be cancelled, vilified, even physically threatened if you dare to suggest that an adult human must be either man or woman," Dawkins wrote.
His comments quickly attracted the criticism of "Friendly Atheist" podcast host and author Hemant Mehta. Writing at the Religion News Service, Mehta accused Dawkins of abandoning "science and reason … to spread anti-transgender rhetoric embraced by religious conservatives."
As evidence of Dawkins' supposed "transphobia," Mehta pointed to the scientist's statement that "sex is really binary."
"At a time when 76% of atheists accept the existence of trans people, according to a 2022 Pew Research Center survey, while only 38% of all American adults feel the same, it's jarring to see the world's most famous atheist use his massive platform to downplay or deny trans identities," he wrote.
Mehta added he feels frustrated by "Dawkins' shift in focus," arguing "his otherwise excellent science writing is being tarnished by his bizarre obsession."
But Dawkins, in his New Statesman piece, argued that transgender activists are the ones bullying society into abandoning science and reason. They have become "tyrannical" and made the basic science of sex "weirdly controversial," he wrote.
In mammals and birds, chromosomes are how scientists "distinguish the sexes," Dawkins continued.
"Sex is a true binary," he wrote. Later, he added: "Each body cell of a normal human has 46 chromosomes, 23 from each parent. Among these are two sex chromosomes, called X or Y, one from each parent. Females have two Xs, males one X and one Y."
"Intersex" disorders, meaning a person is born with "ambiguous" genitalia or genitalia of the opposite sex, are very rare, according to Dawkins. He wrote that the high estimate of the occurrence, 1.7 percent of the population, is "inflated" because it includes Klinefelter and Turner syndromes, "neither of which are true intersexes."
"Genuine intersexes are way too rare to challenge the statement that sex is binary. There are two sexes in mammals, and that's that," Dawkins wrote.
The Oxford scientist attributed the growing number of people identifying as transgender to "fashion."
"I recently received a moving letter from a highly intelligent American 12-year-old, worried that at her school it was not cool to retain your assigned gender," he wrote on X this week.
While expressing sympathy for individuals with gender dysphoria, Dawkins criticized the "high priests of postmodernism" for teaching that "feelings trump science."
Dawkins said transgender activists have "no right to bully and intimidate those who follow common usage and biological reality in their usage of 'woman' as honoured descriptor for half the population. A woman is an adult human female, free of Y chromosomes."
Other scientists, professors and researchers also have faced criticism for dissenting from transgender activists' ideas, sometimes even being shut out of leading medical and psychiatry groups or having their work censored or retracted.
MORE: Child psych group blocks dissenting approaches to youth gender dysphoria
IMAGE: Albert H. Teich / Shutterstock
Like The College Fix on Facebook / Follow us on Twitter