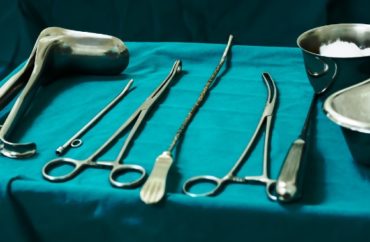 'Reduced desired' to go to pro-life states even among abortion training students
A recent study purported to "demonstrate reduced desire of residents in obstetrics and gynecology to practice or pursue fellowship in restrictive states after residency."
But the results, which came from interviewing medical students in an abortion training program, found that an overwhelming majority had not changed their plans.
The paper in Obstetrics and Gynecology looked to study the effect of the Supreme Court decision, Dobbs v. Jackson, which returned the issue of abortion to the states and elected legislators, on medical student plans.
It did so by studying OB/GYN medical students who were in the Ryan Program to learn how to kill preborn babies in the womb.
"That the 17.6 percent represents the people who originally were intending to practice in one state and the Dobbs decision made them change their decision to another state," Dr. Alexandra Woodcock told The College Fix on a phone interview. She is the corresponding author on the study and a member of the OB/GYN department at University of Utah School of Medicine.
"Those who were originally intending on working in an abortion restricted state were 8 times more likely to make this change," Woodcock told The Fix.
The Fix asked how she had come to the conclusion there was a "reduced desire."
She said the research team wants to "repeat the study on residents graduating this year to see if there is a further increase in residents avoiding restrictive states," because respondents would then have more time to react to the Dobbs v. Jackson decision.
Students were surveyed in March and April 2023, nearly a full year after the June 2022 decision.
MORE: Planned Parenthood-backed study criticizes cuts to abortion giant
"Obviously we would have liked to have a survey of all graduating residents in the United States," Dr. Woodcock told The Fix. "Unfortunately it is difficult methodologically to survey every single resident in the country which is why we ended up using the Ryan Program to distribute, because they have an established list-serv."
However, even the next study would ask Ryan abortion training program students again, Woodcock said.
"I think preventing maternal care deserts is the most important thing we are trying to accomplish, because we all care about maternal health in our country," Woodcock said.
A social scientist who studies abortion polling and research told The Fix the study's "conclusion sounds reasonable, but it needs context.
Because only abortion training program students were surveyed, it is "reasonable that students interested in performing abortions would not seek employment in states where abortions are banned or legally limited," Professor Michael New told The Fix via email.
The authors of the study recognized this "bias" and wrote, "This larger proportion of subspecialty-bound graduates might bias our study toward those interested in abortion care, particularly given the inclusion of maternal–fetal medicine and complex family planning."
While this does not "invalidate the results…it does skew the results," the Catholic University of America professor said. "It does not tell us much about the fellowship or employment plans of those obstetrics and gynecology students who are not interested in performing abortions."
New told The Fix that surveys are not the best method to "analyze career or education choices…[because] [p]eople can say one thing on a survey, but actually decide otherwise."
"This research would be far stronger methodologically, if it looked at the actual decisions that obstetrics and gynecology students made about fellowships or employment after they graduated," New said.
Last chance to support student journalists during our Back to School fundraising campaign! We're very close to our goal of $25,000. The deadline for the matching offer is quickly approaching so please donate by Oct. 31 to help us meet the goal. Thank you!
IMAGE: Stock KK/Shutterstock
Like The College Fix on Facebook / Follow us on Twitter