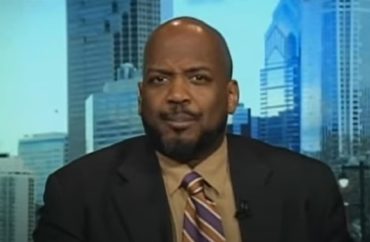 Conservatives oppose funding colleges because it helps poor people, too, adjunct says
The trillion dollar "student loan crisis" as well as the broader problem of the cost of higher education is the fault of Republicans and conservatives, according to a Rutgers University instructor.
Journalism instructor and liberal commentator David Love placed the blame on Republicans going back to when Ronald Reagan was governor of California in the 1960s. He started the "war on education as a public good," which contributed to the problem of students taking on too much student loan debt 60 years later.
Love wrote in The Washington Post on December 29:
During the 1960s, government funding for these public institutions began to fall precipitously, resulting in the austerity regime we are witnessing today. The reason? Conservatives waged an ideological war against publicly funded colleges and universities that had become a place for social justice activism.
The problem continued for decades, as conservatives cut funding to higher education. According to Love (pictured), this was at least partially due to the increased presence of racial minorities on college campuses due to affirmative action.
"Universities developed affirmative action policies to diversify and transform their overwhelmingly White student bodies," Love wrote. "Conservatives responded by cutting funds for public education and advancing the idea that not everyone — particularly working-class and low-income people — should have access to college."
As he concluded in his essay, conservatives were and still are opposed to free or highly subsidized college because it would help poor people and racial minorities.
He wrote that "college remains a weapon in the culture wars, with attacks on affirmative action, diversity, equity and inclusion, critical race theory and academic freedom."
While America "has the opportunity" to "restore college as a public good rather than a profit center," conservatives and Republicans will oppose it because it would benefit poor people and racial minorities, Love argued.
"Such a measure would benefit society as a whole and combat racial and economic inequality, which is precisely why conservatives oppose these steps in the first place," he concluded.
MORE: Student takes out $250k in student loans, becomes community organizer
IMAGE: MSNBC/YouTube
Like The College Fix on Facebook / Follow us on Twitter