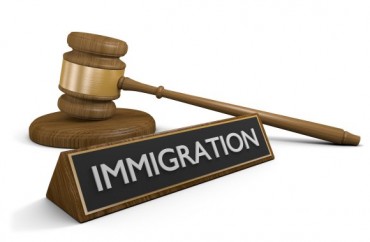 Approximately 50 faculty members at Rutgers University have signed a letter to the school president protesting the arrest of an illegal immigrant by campus police, and the fact that Immigration and Customs Enforcement subsequently was contacted.
Luis Alberto López was arrested by Rutgers U. Police on September 29 for driving under the influence and for providing false identification, according to the Rutgers student paper The Daily Targum. 
In an email to the Targum, campus police noted that university policy requires them to contact ICE for "any person arrested for a serious crime, such as DUI, found in connection with immigration issues."
López still remains in ICE custody in an Elizabeth, New Jersey, immigration detention facility.
The November 19 letter, sent to school president Robert Barchi in response to the incident, expressed "a deep sense of concern for the broader community and future of our University":
This action by the Rutgers University Police is a direct violation of your repeated assurances that Rutgers was and would remain a "safe haven." Any illusion that Rutgers is a place where individuals will not be targeted on the basis of immigration status is shattered once representatives of our community, entrusted with ensuring campus security, collaborate with ICE.

As faculty, we are lucky to encounter the energy and talent of Rutgers students every day. We experience their hopes and fears. The opportunity to be their teachers and mentors is both a privilege and a responsibility. Our future needs them – and they need Rutgers to be, in your words, a safe haven. Our students are diverse. They include the poor, the first in their family to enter college, students of color, students of all gender identities, students of different sexual orientations, students from many religions, and students from immigrant communities. They include the undocumented and those whose families are undocumented. For Rutgers to succeed in its obligations to New Jersey and to the nation, we must support our entire community unstintingly and unreservedly.
The signatories call on President Barchi to "to speak loudly and forcefully" in directives to Rutgers University Police that no further inquiries will be permitted about suspects' immigration status, nor will detentions "for rendition to ICE" be allowed.
Anthropology professor Rob Scott said if Barchi doesn't respond, he'll get another letter.
"If he doesn't give a response? Well he looks bad, right? President Barchi, if you're seeing this, respond.  You'll look better."
The College Fix asked the Rutgers U. Police Department for comment on the faculty letter, but did not receive a reply before press time.
MORE: Activists target journalism prof for illegal immigrant assignment
MORE: Illegal immigrants shielded from UC out-of-state tuition hike
IMAGE: David Carillet / Shutterstock.com
Like The College Fix on Facebook / Follow us on Twitter