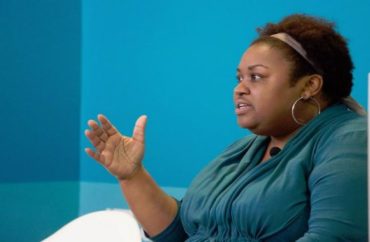 Rutgers University's Brittney Cooper, an MSNBC staple pundit, kept true to form on Friday as she filled the audience in on exactly what the Ryle Rittenhouse verdict means.
According to "Professor Crunk," the "not guilty" jury decision is about "which version of whiteness" America wants — that of the Confederacy (oppression) or of the Union (principles "greater than the idea" of subjugation).
Cooper is known for her outlandish statements, including recently saying that "motherf***ing" white people need to be "taken out" because they're "committed to being villains." Many of her Rutgers colleagues supported her after the subsequent negative reaction, alleging a "renewed wave of racist attacks for her public scholarship."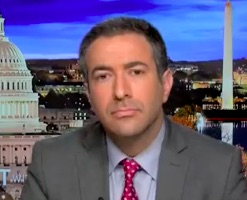 During her November 19 appearance on "The Beat with Ari Melber," Cooper also claimed that even though the three people Rittenhouse shot were white, there "have always been white victims of white supremacy" such as civil rights worker Andrew Goodman.
Host Melber sat stone-faced throughout the segment (left).
The Rittenhouse verdict, Cooper continued, is a way to "discipline" white allies (in the current case Anthony Huber, Joseph Rosenbaum and Gaige Grosskreutz), and allows people to "deputize themselves in the street" and "kill anybody who gets in their way."
The lives of those who believe in "black life" and a "more inclusive democracy" are "expendable," Cooper said, and implied the verdict was a mistake because the country remains in the midst of a "national (racial) reckoning."
Not guilty. Seriously?

— Brittney Cooper (@ProfessorCrunk) November 19, 2021
The jury's message was that "white self-defense trumps everybody else's self of safety and protection," Cooper added. She concluded that all those who wanted a guilty verdict were now on a "heightened alert" regarding their personal well-being.
Watch the segment:
MSNBC Guest: "This is also white America's reckoning with which version of whiteness is it going to choose. Is it going to choose to be in the legacy of the Confederacy?"

"There have always been white victims of white supremacy." pic.twitter.com/5jo37cRrFT

— Townhall.com (@townhallcom) November 19, 2021
MORE: Cooper: Trump supporters have 'desire for power' at expense of blacks
MORE: Cooper: Even the concept of time is racist
IMAGE: New America / Flickr.com
Like The College Fix on Facebook / Follow us on Twitter