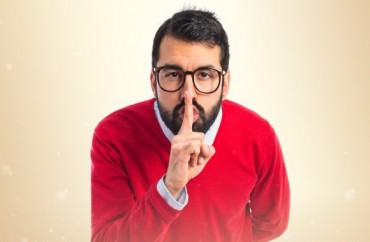 On the afternoon of February 19, Sacramento State associate computer science Professor Weide Chang began walking to teach his CSC137 class in Calaveras Hall.
But as he made his way to class, two men approached Chang, put their hands on his shoulders, and led him out of the building.
"They kind of just held him by the shoulders and escorted him down the hall," student Kaleb Bello told the State Hornet campus newspaper.
The class was canceled, and soon a sign was posted on Chang's office door stated: "Professor Weide Chang is on leave of absence. Additional information is available at the Computer Science Department office."
The men who escorted Chang off campus were later identified as university administrators.
Nearly four months later, and the school still will not explain what happened to Chang or why he was removed from campus.
"We are not able to discuss personnel matters due to confidentiality laws," Sacramento State spokeswoman Anita Fitzhugh told The College Fix when recently asked what happened to Chang.
Reached outside his home days after the incident, Chang told the Sacramento Bee that "It's a personal matter, that's all," adding, "I'll be back in a few days, or maybe a little longer."
He was not.
Sacramento State administration has refused to comment, and an e-mail by The College Fix to the dean of the college of engineering and computer science, Lorenzo Smith, was referred to Fitzhugh.
Chang still has a faculty bio page up at the Sacramento State website, including a contact e-mail sponsored by the school. An e-mail sent to Chang by The Fix went unanswered.
While the reason for Chang's removal from campus is unknown, the FBI has recently begun to take aim at researchers in American universities, specifically those that fail to disclose financial ties to foreign universities.
The Sacramento FBI office declined to comment, instead referring The Fix to an article about Chang in the Sacramento State student newspaper.
According to the curriculum vitae posted by Chang on his website, he received a Bachelor's degree at Chinese Culture University, in Taipei, Taiwan, in 1987. He has taught at Sac State since 2002.
In July 2011, he presented a paper co-authored with Min-Yuh Day and Shen-Pao Shih at a conference in Beijing, China.
MORE: Recording a video with your smartphone? Sacramento State wants you to get permission first.
IMAGE: Shutterstock.com
Like The College Fix on Facebook / Follow us on Twitter