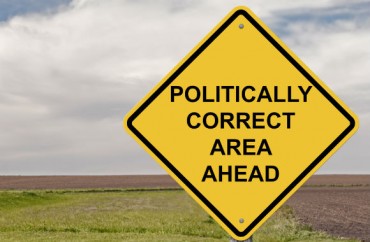 The Black Resource Center at San Diego State University held a "debrief" this past week regarding how campus police use descriptions in its crime reports.
On September 19, a crime bulletin sent via campus-wide email identified three suspects as "black males between the ages of 20 and 25 years old." According to The Daily Aztec, this did not sit well with SDSU senior Darren Wilson, coordinator for the Afrikan Student Excellence Council.
Wilson was cheesed that, for two of the three suspects in the report, "height and body type" descriptions were missing. Despite the omission of these items, the suspects' race remained.
Last fall, campus police collaborated with the SDSU Faculty Diversity and Inclusion office to modify how crime alerts are worded. As a result, "the race of the suspect will not be released unless there is enough identifiable information to distinguish the suspect from our students, faculty and staff of color."
A single allegedly incomplete crime report — suspects were "tall, thin Black male adults in their early 20s, wearing hooded sweatshirts" — was the catalyst for the change.
Still, the September 19 alert was mandated by the federal Clery Act, which requires the disclosure of "information and any known descriptors that impact their community." A footnote in the report noted this very fact.
Wilson claims such incomplete crime alerts "put the black community at risk."
"They described the suspect as a black male, 20-25 years old," Wilson said. "That was very concerning for many members of the black community, as it put all black males at the university at risk, and that leads to racial profiling."

Africana studies junior and Afrikan Student Excellence Center chair Tamiel McKee Bey said the constant warning about "black males" leaves far too many questions unanswered.

"It was very unclear who exactly was involved and whether or not those were the actual individuals who were involved," she said. "I did a search of my Gmail from previous bulletins. All of the bulletins I have from SDSU are of black males being suspects. There is not another suspect identified since 2018 other than black males." …

Attendees at the debrief recommended university police take workshops on different cultures, better learn their surrounding communities and make more consistent appearances at the Black Resource Center's programming.
Bey recommended SDSU police walk around campus "making more eye contact with black students on campus." She says cops return a (black student's) smiling face with "a scolding look."
MORE: U. Nebraska students angry race of suspects used in campus crime reports
MORE: Student gov. threatens campus paper's budget for publishing crime reports
IMAGE: Shutterstock.com
Like The College Fix on Facebook / Follow us on Twitter