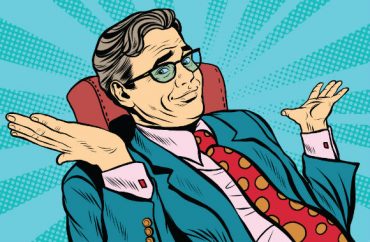 'Teachers vs. Preachers' list released by GOP students
One professor gave her students a white privilege quiz. Another declared classrooms as tools for "civil resistance." A third called John McCain a "war criminal."
San Diego State University's College Republicans have put out a list of 15 professors they say students should avoid because the educators use their classrooms as a "soapbox" and have an "agenda" when presenting course material.
The group's "Teachers vs. Preachers" list also includes 14 professors the student GOPers say present material fairly and do not interject personal political views into classroom discussions.
The list was created during a College Republicans meeting in October and released Jan. 5. The group had solicited nominations on social media and voted amongst themselves to determine the outcome.
"Avoid professors who use the classroom as a soapbox. In this semester's 'Teachers vs. Preachers' list we have identified excellent professors and several professors and administrators who are the biggest contributors to left-wing bias and indoctrination at San Diego State University. Use this list as a tool when registering for classes this Spring," the group stated in releasing its list on Facebook.
Some notable "preachers" include Dae Elliot, J. Luke Wood, and Oscar Monge, who have all been in the news within the past few months for extreme left-wing bias.
Professor Elliot was selected in part for a "White Privilege Quiz" she gave to students as an extra credit assignment. Professor Wood teaches a "Black Minds Matter" course at San Diego State that encourages students to use "classrooms as sites for civil resistance." Professor Monge, who led an effort to abolish what he calls the "racist" Aztec mascot, was recently found to have discriminated against a white student, according to a report from the California Department of Justice.
Another so-called "preacher" on the list, Professor Jonathan Graubart, was added in part because he expressed annoyance at all the good wishes for Sen. John McCain after his brain cancer diagnosis.
"I find myself annoyed at the groundswell of good wishes for John McCain after his diagnosis of glioblastoma and have been thinking through why," Graubart posted on Facebook about the Arizona Republican in July.
At least one student came to Grubart's defense on the College Republicans' Facebook page.
"I have to disagree with Graubart being on the preachers list. He's an excellent professor; he definitely has his own views, but they're not status quo left wing. He encourages free thinking. I'm saying this as a Republican, as well, though I'm sure many that fall into simple party politics would consider me a 'Rhino,'" one student wrote.
Several professors labeled preachers apparently have nothing to say about the matter.
Susan Cayleff, a teacher put on the "preachers" list, declined to comment for the story. Doreen Mattingly, another alleged "preach" professor, did not respond for comment. Two top officials in San Diego State's media relations office also did not respond to requests for comment from The College Fix.
Brandon Jones, president of San Diego State College Republicans, said in a statement to The College Fix that the list aims to help students avoid extreme bias.
"Our intent behind releasing this list is to praise professors who do their job and to expose those who use the classroom as a soapbox to preach their views. Left-wing indoctrination is more alive today than ever, especially at SDSU. A prime example: Professor Monge, who was investigated by the California Department of Justice for racial discrimination with no consequences from the university," Jones said.
This is not the first time that San Diego State College Republicans have made a "Teach vs. Preach" list, one was also released in 2012.
Editor's note: The author of this piece is a member of the SDSU College Republicans and was present during voting on the list.
IMAGE: Shutterstock
Like The College Fix on Facebook / Follow us on Twitter