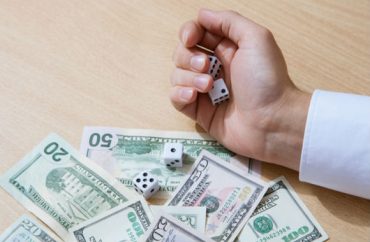 Students ask Penn State president for 'right to contemporary discussion'
Pennsylvania State University refuses to declare itself a sanctuary campus, and if a Republican state lawmaker has his way, other colleges will follow Penn State's lead.
Rep. Jerry Knowles introduced a bill earlier this month that would revoke state funding for any college that refuses to cooperate with federal immigration authorities.
The bill does not appear to be targeted at public institutions, none of which has claimed it will try to shield undocumented students from deportation.
In a press release, Knowles cited two high-profile private schools within 90 minutes of his district, the University of Pennsylvania and Swarthmore College, that have declared themselves sanctuaries for undocumented immigrants.
'No legal validity' to the term 'sanctuary'
The idea of becoming a sanctuary campus, derived from the concept of sanctuary cities that limit cooperation with federal authorities, is popular with many private college leaders but may not comply with federal law.
It has been embraced by the secular Columbia University and the Catholic DePaul, but rejected explicitly by Harvard and implicitly by Syracuse.
The highest profile public university to adopt the designation is the University of California System. President Janet Napolitano, the former secretary of homeland security, told police authorities at each campus to spurn "joint efforts with any government agencies to enforce federal immigration law."
College presidents of all kinds have been more willing to sign a letter asking President Trump to continue the Deferred Action for Childhood Arrivals (DACA) program implemented by his predecessor, which shielded younger undocumented immigrants from deportation.
Penn State President Eric Barron was among those signatories, but he said no to a student petition asking him to designate the campus as a sanctuary.
MORE: Columbia to become 'sanctuary' for illegals, fund their educations
In a Jan. 4 statement apparently sent to local media but not posted by Penn State itself, Barron said the term was "ambiguous … subject to multiple interpretations and has no legal validity":
If used, it could imply that our university has the authority to exempt our campus from federal immigration laws, when in fact no university has that authority. It also implies incorrectly a university is able to provide special protections to undocumented individuals beyond the law.  That also is not the case. …

We have strong protections and multiple services in place at Penn State.  The sanctuary term provides no additional protection, yet lacks clarity and implies protections that do not exist.
Barron also implied that federal law is already protecting students because of the Family Educational Rights and Privacy Act. (The Underground, a multicultural campus publication, published Barron's full statement.)
'Ability to express dissent' under threat
The petition to Barron was authored by "a group of concerned faculty and graduate students" and modeled on similar petitions to other institutions, one of its drafters, student Aparna Parikh, told The College Fix.
It features a laundry list of requests to the administration, including that it guarantee students an "environment free of hostility and that the right to contemporary discussion is not hindered by race, gender, sexual orientation or religious affiliation."
Asked what the petition means by asking Barron to protect the right to "discuss contemporary issues" on campus, Parikh wrote in an email:
Discussion and debate are key to academic life, as long as they do not threaten the well-being of an individual or a group. The petition includes the term "discuss" in light of upholding this academic freedom, and was put in primarily as preventive to ensure continued ability to hold discussions in various forms. … The scope of discussing contemporary issues could occur in an informal setting – which could include certain online forums, social media, and in-person conversation, as well as in the classroom where applicable. This also includes the continued ability to express dissent.

MORE: Yes, DePaul, you can identify illegals with your own database
Petitioners want Barron to affirm his "All In" initiative, which provides "resources, programs and services to diverse populations," for "potentially imperiled populations," Parikh said.
She did not say what threats to discussion students would face without action from Barron, or how he could protect their freedom to have such discussions.
Not enough to comply with a warrant
The bill introduced by Rep. Knowles, which is cosponsored 31 lawmakers, says that a governing body, employee or law enforcement official for an institution of higher education "may assist" in federal immigration enforcement.
But governing bodies would be prohibited from adopting policies that forbid the enforcement of immigration law; deny access to campus by "Federal authorities" or direct employees to not cooperate with their inquiries into "an individual's immigration status"; and punish employees for such cooperation with authorities.
MORE: We put a target on our back with 'sanctuary' designation, says Harvard
Institutions of higher ed would have to annually certify they are complying with the bill, and if not, they would lose state funding.
In his press release, Knowles said the bill was intended to "encourage" Pennsylvania colleges "to comply with existing federal immigration laws."
He said it wasn't enough that some schools have offered to provide information on undocumented students when "presented with some form of legal process" like a warrant, as did Swarthmore and the University of Pennsylvania.
"Those who decide not to follow the law would not receive state funding," Knowles said. "We cannot select which laws we want to follow and obey, and which laws we want to ignore and break."
He accused sanctuary campuses of "thumbing their noses at the taxpayers" and turning "a blind eye" to illegal immigration "for the sake of making a political statement."
According to the Philadelphia Inquirer, the Pennsylvania State System of Higher Education has not declared any of its 14 campuses sanctuaries, and neither has Penn's neighbor, Temple University.
MORE: Ivy League activists demand universities provide sanctuary to illegals
MORE: Syracuse 'simply cannot ignore federal laws'
Like The College Fix on Facebook / Follow us on Twitter
IMAGE: smallblackcat/Shutterstock, Senate HELP Committee screenshot
Like The College Fix on Facebook / Follow us on Twitter