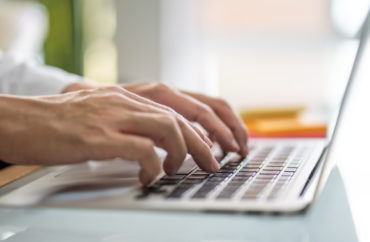 An article titled "Zoophilia is Morally Permissible" was recently published by the Journal of Controversial Ideas.
Its author, who published under the pseudonym "Fira Bensto," argued that "there is in fact nothing wrong with having sex with animals: it is not an inherently sexual practice."
The author defines Zoophilia as "human engagement in romantic and/or sexual relationships with (non-human) animals."
"I think that zoophilia is morally permissible, but I also think that the case in its favor is rather straightforward, so that it should be the default position within many philosophical quarters," it states in the introduction.
Bensto also wrote of different types of zoophilia and how each may have different ethical status, but that "there is nothing intrinsic (or necessary) to zoophilia, be it in its romantic or sexual aspects, that makes it wrong."
Bensto added there is plenty of evidence of zoophilic practices within society: "An inaugural study by Kinsey and colleagues found that 8% of the male and 3.5% of the female US populations had had at least one sexual interaction with an animal in their life."
One of the three editors for the journal, Peter Singer, a professor of bioethics in the University Center for Human Values at Princeton University, posted the article on X, saying "this piece challenges one of society's strongest taboos and argues for the moral permissibility of some forms of sexual contact between humans and animals. This article offers a controversial perspective that calls for a serious and open discussion on animal ethics and sex ethics."
Singer added the link to the article and asked his followers to "read and ponder."
Three days later, Singer posted on X a response to questions about his position on zoophilia and his past record of publishing in argument for veganism.
"The fact that we judge an article worthy of publication does not indicate that I or my co-editors agree with the views contained in it," he stated.
Singer continued that "we send articles submitted to us out for peer review, and if the reviewers consider that the article contains controversial ideas that are defended by argument of a sufficiently high standard to warrant publication, we publish the article."
Also in his post on X, he proposed one way of thinking about the idea that eating animals is not okay but having sex with them is. He stated animals, like pigs, who are set for slaughter live out their lives in factory farms consisting of narrow stalls and very little stimulation.
Next, he shared a different scenario where the animal instead lives with a person who cares for it and "sometimes has sexual contact with you [you being the animal], making sure that the contact does not hurt you, and leaving you free to move away if you don't like it."
Singer then asked "which animal would you rather be?"
Singer declined to comment to The College Fix.
The Journal of Controversial Ideas is a place for open discussion of issues that are considered controversial as a push back against cancel culture. Other editors of the journal are Jeff McMahan from the University of Oxford and Francesca Minerva from the University of Milan.
McMahan responded to The College Fix's email request, "Although I am one of the editors of the journal, I can't always read all of the papers we publish and I'm sorry to say that I have not read this one–though I intend to."
The Fix asked McMahan if there was any evidence the paper might be a hoax and if there has been any feedback from the article. He replied that there was no evidence the article is a hoax and that the journal has received some emails of gratitude from those with zoophilic desires.
McMahan added there should be space for impartial discussion about zoophilia as well as topics like pedophilia as those who hold those desires suffer from fear and isolation.
"You will find a paper on pedophilia, written by a 'non-practicing' pedophile, in volume 2, issues 1 of JCI. I found it both illuminating and moving," he said.
He continued that the article explained how many people experience pedophilic desires but refrain from these actions; "as a consequence [these people] are lonely but cannot talk to anyone about their problems because of the hostility toward pedophiles by virtually everyone."
Minerva did not respond to a request for comment from The College Fix.
Asked for comment by The College Fix, Nicole Meyer, a media officer for People for the Ethical Treatment of Animals, or PETA, stated reporting on the issue is not a good idea "as it would validate a community of people who abuse animals."
Meyer said that "turning one's sexual attention to an animal is like doing so with a child—it's an assault on a trusting individual who cannot possibly consent—and just as a story about the contours, demographics, and dynamics of the pedophile community would be out of touch and inappropriate, so would a story about the zoophile community."
Meyer added there is no connection between animal rights and zoophilia.
MORE: Professor to give talk on 'society's last taboo' – bestiality – at Australian festival
IMAGE: Teerasan Phutthigorn / Shutterstock
IMAGE: Open AI's DALL-E
Like The College Fix on Facebook / Follow us on Twitter