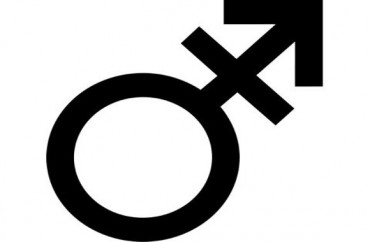 A new book from a group of academics offers a "dramatic intervention" into the prevailing narrative surrounding transgenderism.
In "Inventing Transgender Children And Young People," a collection of essays challenging the "dangerous" ideology taught in schools and universities, the authors warn of youngsters not being able to have children due to "powerful sex-change drugs," the consequences of not speaking out against transgender orthodoxy, and teens quickly being labeled "transgender" due to "normal feelings" of bodily discomfort.
Contributors to the book include Oxford University's Michael Biggs, King's College London's Heather Brunskell-Evans, and the University of Sydney's Dianna Kenny, according to the Daily Mail.
Dr. David Bell, a consultant psychiatrist at the Tavistock and Portman NHS Foundation Trust, said the large increase in the number of females seeking sex changes "cannot be explained by individual factors alone," nor is the new atmosphere of feeling free to "come out" responsible.
"Many services have championed the use of medical and surgical intervention with nowhere near sufficient attention to the serious, irreversible damage this can cause and with very disturbingly superficial attitudes to the issue of consent in young children," he said.
The book also features accounts by whistleblowers who prefer to remain anonymous.
One of the NHS gender specialists said: 'I keep thinking about all of the children, adolescents and families who are being harmed by the one-dimensional discussion and the attack on truth and on thinking and on what we know about adolescent well-being.'

Another added: 'I'm angry with all the grown-ups, all the clever people, all the thoughtful people, who are letting this happen.' One of the issues causing 'turmoil' at the clinic is the prospect that children are being rendered infertile by the medication prescribed for them. …

[G]ender specialists interviewed for the book raised concerns about children being exposed to physical and psychological harm because Tavistock clinic staff bow to pressure from transgender lobbyists.

They also described how many young people referred to GIDS have suffered homophobic or misogynistic bullying, while some have been victims of sexual abuse.

And as revealed by The Mail on Sunday last year, a third of the young people being referred have clear signs of autism.

But Tavistock psychologists are failing to properly investigate whether children are claiming to be transgender because they have an 'autistic obsession', are struggling with being gay or simply have 'normal' teenage feelings of unease with their bodies, the whistleblowers say.
Clinicians named the "influential trans lobby groups" Mermaids and Gendered Intelligence as two of those responsible for pressuring them. The former has called for the ditching of cross-sex hormone age restrictions, while the latter has given transgender seminars "to pupils as young as four."
MORE: Scrap gender binary in sports to allow transgenders to compete fairly
MORE: All-male college can't explain its own transgender admission policy
Like The College Fix on Facebook / Follow us on Twitter