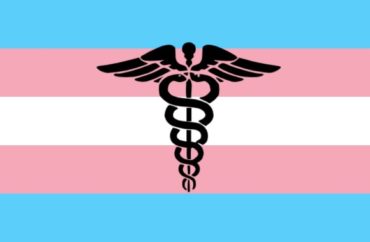 In the U.S., 'more and more young people are being offered medical and surgical intervention for gender transition'
The U.S. standards and practices for treating gender dysphoric young people depart from the standards of other advanced countries and are not evidence-based, according to the editor-in-chief of a prominent U.K. medical journal and several other academics.
Medical professionals and systems in Great Britain, as well as in other countries such as Sweden, have shifted toward psychological support as the primary treatment for children and adolescents with gender dysphoria, according to a March 9 open-source editorial in The British Medical Journal by Kamran Abbasi, editor-in-chief.
Abbasi is also an honorary visiting professor in the department of primary care and public health at Imperial College, London.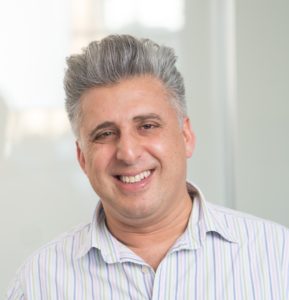 "The US, however, has moved in the opposite direction," Abbasi (pictured) continued. "An investigation by The BMJ finds that more and more young people are being offered medical and surgical intervention for gender transition, sometimes bypassing any psychological support."
Even more, "much of this clinical practice is supported by guidance from medical societies and associations, but closer inspection of that guidance finds that the strength of clinical recommendations is not in line with the strength of the evidence," Abbasi wrote.
The College Fix reached out to Abbasi to ask about the importance of policies being evidence based and for general comment. A representative from his office responded by forwarding a copy of the article to The Fix. 
"Democrats support gender-affirming care for 'trans kids' and denounce anyone who argues against it as a MAGA-loving Trump supporter," according to a March 14 article titled "Joe Biden should listen to the BMJ on trans guidance" on the British news and commentary website Unherd.
Joe Biden should listen to the BMJ on trans guidance @UnHerd https://t.co/mxIsFBuJsK

— Parents with Inconvenient Truths about Trans (@pittparents) March 15, 2023
"The BMJ's anxiety that 'there is little room for constructive dialogue' applies more to the US than it does [in Great Britain], where the harm done by encouraging children to transition is widely recognised," according to Unherd.
Britain's shift to put the brakes on medical transition followed an interim report of the soon-to-be-shuttered Gender Development Identity Service at the Tavistock Clinic, a London mental health center, Abbasi's article reported.
The Fix sent Abbasi's article to a media contact at Human Rights Campaign, an activist organization that promotes "gender affirming care" for minors and others, and asked for comment. No response has been received.
The Fix also emailed Alliance Defending Freedom, a Christian conservative legal advocacy group, to ask for its stance on this study and comments on the importance of evidence-based treatment. ADF declined to comment.
Canadian professor found 'serious problems' with American Endocrine Society guidelines
While much of Western Europe is pulling back on hormone and medical treatment for minor adolescents, in America gender medicine is ramping up.
"The number of gender clinics treating children in the United States has grown from zero to more than 100 in the past 15 years – and waiting lists are long," Reuters reported last October.
Treatments at these clinics are authorized by prestigious medical groups such as the Endocrine Society, a global organization of more than 18,000 physicians and scientists based in Washington, D.C.
"More adolescents with no history of gender dysphoria—predominantly birth registered females—are presenting at gender clinics," investigative journalist Jennifer Block wrote in a February article in the BMJ. "A recent analysis of insurance claims by Komodo Health found that nearly 18 000 US minors began taking puberty blockers or hormones from 2017 to 2021, the number rising each year."
"In the US…the Biden administration has warned states that not covering care is in violation of federal law prohibiting discrimination," Block continued. "Meanwhile, the number of private clinics that focus on providing hormones and surgeries has grown from just a few a decade ago to more than 100 today."
Block interviewed Gordon Guyatt, distinguished professor in the Department of Health Research Methods, Evidence, and Impact at McMaster University, Ontario.
Guyatt said he had found "serious problems" with the Endocrine Society transgender clinical practice guidelines.
For one, the systematic reviews didn't look at the effect of the interventions on gender dysphoria itself, perhaps "the most important outcome," he said.
"[Guyatt] also noted that the [American] Endocrine Society had at times paired strong recommendations—phrased as 'we recommend'—with weak evidence," Block reported.
Block also cited comments from from Mark Helfand, professor of medical informatics and clinical epidemiology at Oregon Health and Science University.
"Calling a treatment recommendation 'evidence based' should mean that a treatment has not just been systematically studied…but that there was also a finding of high quality evidence supporting its use," Block said, paraphrasing Helfand.
Weak evidence "means there's uncertainty about whether the long term benefits outweigh the harm," Hefland told Block.
"When there's been a rigorous systematic review of the evidence and the bottom line is that 'we don't know'…anybody who then claims they do know is not being evidence based."
MORE: Ethics prof: current treatment of gender-dysphoric youth not based in strong evidence'
IMAGE: Snowgirll/Shutterstock
Like The College Fix on Facebook / Follow us on Twitter