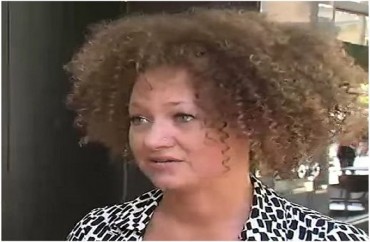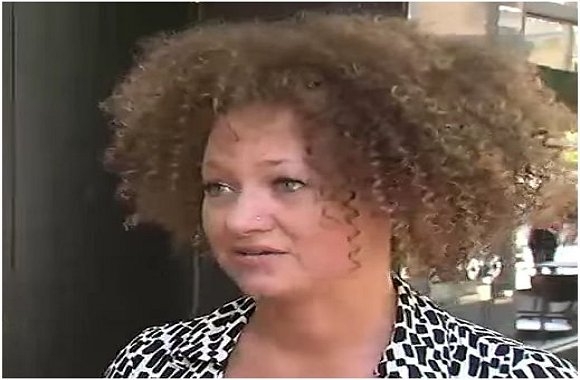 'Intent on violating the academic freedom of scholars'
A refresher before we get to the news: A young philosophy professor, Rebecca Tuvel, published an article in the feminist philosophy journal Hypatia that said the same "considerations" may support both transgenderism and transracialism.
The article drew predictable intersectional outrage, and the associate editors of the journal threw Tuvel under the bus for the "harms" she caused to transgender people by comparing them to Rachel Dolezal, the disgraced former NAACP official who was born white but still identifies as black.
The journal's board of directors then overruled the associate editors, saying they violated "publication ethics" by presuming to speak for the journal. The damage was already done, however, and Hypatia's top editor and another official – both of whom supported Tuvel – quit in protest.
Guess who's developing a new "code of ethics for publishing in philosophy" a year after this kerfuffle?
University of Chicago philosopher Brian Leiter blows the whistle on this new "post-hoc rationalization for the mistreatment" of Tuvel, who still teaches at Rhodes College, in a blog post this week.
He believes that this effort, which involves American Philosophical Association Executive Director Amy Ferrer, is "intent on violating the academic freedom of scholars" so they don't publish insufficiently woke scholarship as Tuvel did (below).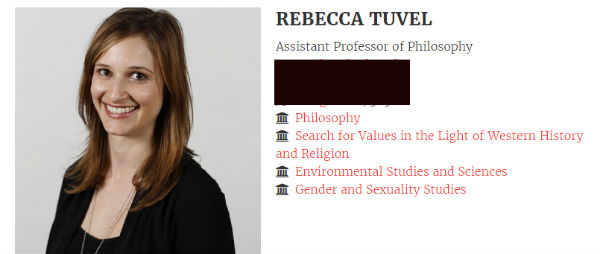 MORE: Sorry for comparing transgender folks to Rachel Dolezal
The "project team," funded by a $75,000 Mellon Foundation grant to Fairfield University, will develop a code of ethics that addresses "evolving forms of scholarly misconduct, diversity in citation and engagement practice, varieties of plagiarism, and implicit bias in research, peer review, and editorial practices, as well as correcting the scholarly record when missteps occur," according to an APA release from March.
Three of its five academic members ("co-PIs") – Rebecca Kennison, executive director of K|N Consultants; Yannik Thiem, director of graduate studies at Villanova University; and Adriel Trott, chair of the Gender Studies Steering Committee at Wabash College – signed a public letter demanding the retraction of Tuvel's article, according to Leiter.
Its publication showed "a lack of engagement beyond white and cisgender privilege," inexcusably cited Caitlyn Jenner's pre-transgender name Bruce, and did not "seek out and sufficiently engage with … women of color," they wrote in the letter:
A message has been sent, to authors and readers alike, that white cis scholars may engage in speculative discussion of these themes without broad and sustained engagement with those theorists whose lives are most directly affected by transphobia and racism.
MORE: Hypatia directors support Tuvel's article
"That's right, the majority of this committee supported unethical and unprofessional conduct by Hypatia.  And now they will draft a code of publication ethics," Leiter writes.
Citing a blog post last week by the project team's "lead PI" Kris Sealey, Leiter says he's even more convinced that "this will be another unethical code" following the APA's last code, which in his view conflated normal debate and disagreement with "bullying and harassment."
Sealey's post makes clear that the project team's overriding goal is fixing the perceived problems that stem from the APA's overwhelmingly white and male membership:
Concerns about the absence of diversity within the discipline and how that absence shapes practices around publishing and editorial decisions have been part of the experience of many constituencies in professional philosophy. …

[W]e consider substantial structural improvements not only in terms of increased published papers, more citations of marginalized scholars, and increased numbers of marginalized scholars on editorial boards but also in terms of more ethical practices of inclusion. It is our belief that inclusivity in scholarship and ethical approaches to historically marginalized groups requires more than increasing representation in publication and citation, that it also requires scholarship and peer review practices that follow ethical guidelines to give voice to those groups in ways that best serve them.
Read Leiter's post, the APA announcement and Sealey's explanation of the project.
MORE: Hypatia editors quit over meddling in Dolezal/transgender article
IMAGES: YouTube, Rhodes College
Like The College Fix on Facebook / Follow us on Twitter